Thanks for your reply. I solved that problem but now i have another one.
After apararently have intalled the mod, I went to read how to create subforums and found this:
Code: Select all
## Instructions for use: to create a subforum, simply go to your admin panel->Forum Admin->Management.
## From there, click on the "Edit" link next to a forum, and select the parent (main) forum from the 
## "Category / Forum" dropdown box.

I cant see how to define de parent forums.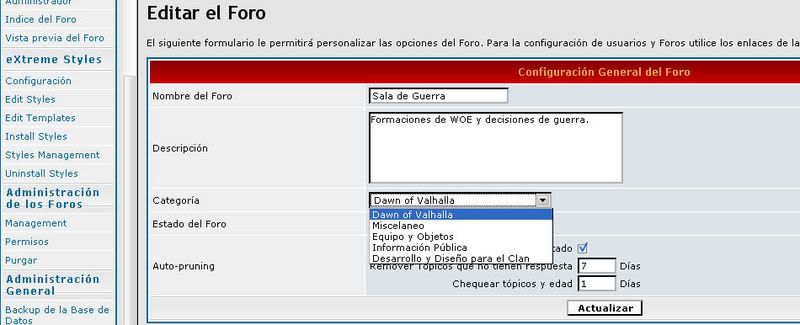 Also i notice simple subforums mod doesnt apear at the history of the easymod. I try to reinstall and got new errors, i think the files were modified indeed.
God please, hope dont to have something wrong!!