Advanced IP Tools Pack
This MOD will save users' IP and hostname information on signup. Includes additional IP features and extensions.
Features (all for administrators and moderators only!):
View Profile Additions:

Records IP and hostname* on registration.
(* Note: hostname is recorded instead of just using gethostbyaddr() because hostnames may change over time.)
User's actual email address is displayed even if sending email via board is enabled.
IP and hostname of signup is displayed.
All other users registering under that IP address are displayed in a list.

New!

The time is also displayed.
All IP addresses the user has posted from are displayed in a list along with links to find the posts from that specific IP address.

New!

Every login by the user is recorded along with the IP address, browser user agent string, and time.

New!

If the IP wasn't recorded, there's now a message in the view profile page instead of a blank line.

New!

Full pagination support for the other users registering under this IP, posts, and logins sections.

Search Additions:

You can now search for posts by IP address and optionally limit the results by search terms and/or username.
Wildcard searching in IPs

View Topic Additions:

Quick view of IP: IP address is displayed in the tooltip when you mouse over the IP button.

View Online Additions:

New!

The IP address, browser, and Whois links are displayed underneath the username.

Miscellaneous Additions:

New!

If someone enters a bad user id number (like tampering with the URL) instead of blank fields on the profile page, there's now an error message.
Screenshots
Viewonline: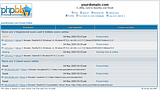 Search: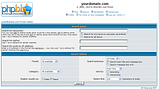 Profile: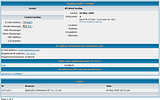 Profile: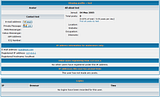 Profile: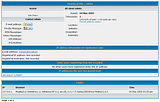 FAQs
Q: Will this MOD install with Easy MOD?
A: Probably! Please let me know if you have any problems installing with it. Also, if you
don't
have problems, let me know that too!
Q: I don't use subSilver. Can you help?
A: Download the ZIP and see if instructions for your style are in the Styles directory. If not, just tell me what template you use, and I'll do my best to help you use this MOD with it. Be sure to include a link to the style if it's a harder to find one.
Q. How do I upgrade?
A. Simply use the mini-MOD found in the update directory.
Q. How come no IP addresses show up on the view profile page?
A. Unfortunately, IP addresses for users who signed up before you added this MOD weren't recorded and there's no way to do it.
Download from SourceForge.net
Any feedback is
greatly
appreciated!
Enjoy!
Post last updated on October 8, 2006
- Updated version t0 0.3.3 for full support of phpBB 2.0.21. Also added MODX installation file.