PBWoW RC4 for phpBB 3.0.6
Tags: World of Warcraft, WoW, Diablo, Battle, Battle.net, Alliance, Horde, XMas, Burning Crusade, Wrath Lich King, TBC, WotLK, Sunwell, Blizzard, ModX.
Status:

Release Candidate 4 (RC4)
Warning! PBWoW is not for rookies. This stuff isn't 1-2-3-presto!


It is one of the hardest styles to set up properly you will probably ever see. PBWoW is currently in a release candidate stage. You can use it on a live phpBB board but we cannot guarantee a bug free experience. Board features may be broken and my source code modifications have not been thoroughly tested for security vulnerabilities. Make a backup of all your files before installing PBWoW.
The PBWoW.com staff is not responsible for any damages related to the use of PBWoW software.
But don't let the above text scare you. If you are a (semi-)experienced phpBB user and have installed mods before you will be fine. In return for taking to the time to properly install PBWoW you will get quite simply the best WoW themed board there is (or was that too cocky
).
Features:
Multiple themes included, all handled by template inheritance. So no tons of necessary dupes. For a list, look below. Also features a fast styleswitcher based on PQS.
Total transformation of phpBB. If the footer didn't say it was running phpBB, you probably would have never known .
Complete reproduction of look and feel of official Blizzard forums like WoW and Battle.net.
Customizable profiles with avatars based on user input (class/race/level/rank etc).
Keeps almost all phpBB functionality intact.
Needed modifications are all neatly organized in a ModX file.
No database changes needed... at all.
Needed modifications are almost all code additions, not changes. This means that other styles and mods besides PBWoW will continue to function as they should. Although I cannot guarantee this ofcourse, considering the vastness of the mod community.
Easily customizable. Making your own theme by changing the background, logo and header makes your board unique and it's surprisingly easy. There is even a PBWoW Customization Pack with all the PhotoShop files you need.
Support for Board3 Portal.
Easy configuration using dedicated ACP module.
Subthemes:
PBWoW includes several sub-themes. As of Beta 4, these themes can be installed/uninstalled and activated/deactivated seperately so you can make your own selection. Current themes:
Screenshots
(Warning, large images!)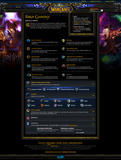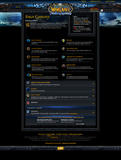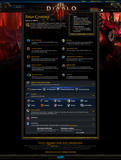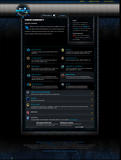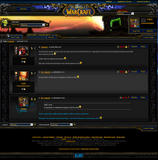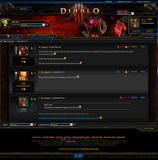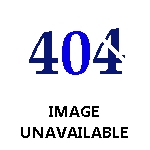 Changelog: http://pbwow.com/forum/viewtopic.php?f=3&t=44
Demo: http://www.pbwow.com/forum/
Download: http://pbwow.com/forum/viewforum.php?f=3
Why isn't this style in the Styles Database Releases section?
Because PBWoW simply cannot comply to the strict phpBB Styles Submission Policy. PBWoW offers way more than just a simple style and requires code changes (mods), has copyrighted material, is not fully IE6 compatible, has an unconventional filestructure, etc. All this is needed to deliver the best experience possible, but unfortunately means we will never be recognized as an officially released style.