Style phpBB version: phpBB 3.0.4
Style name: FadeCity
Style Type: Prosilver
Style version: 3.0.4
Style Author(s): UnknownOne
Style Demo: N/A
Style Download: N/A
Well.. its inspired by a theme from SMF - Fade2White
Screenshot:
View full image
Live screen shot: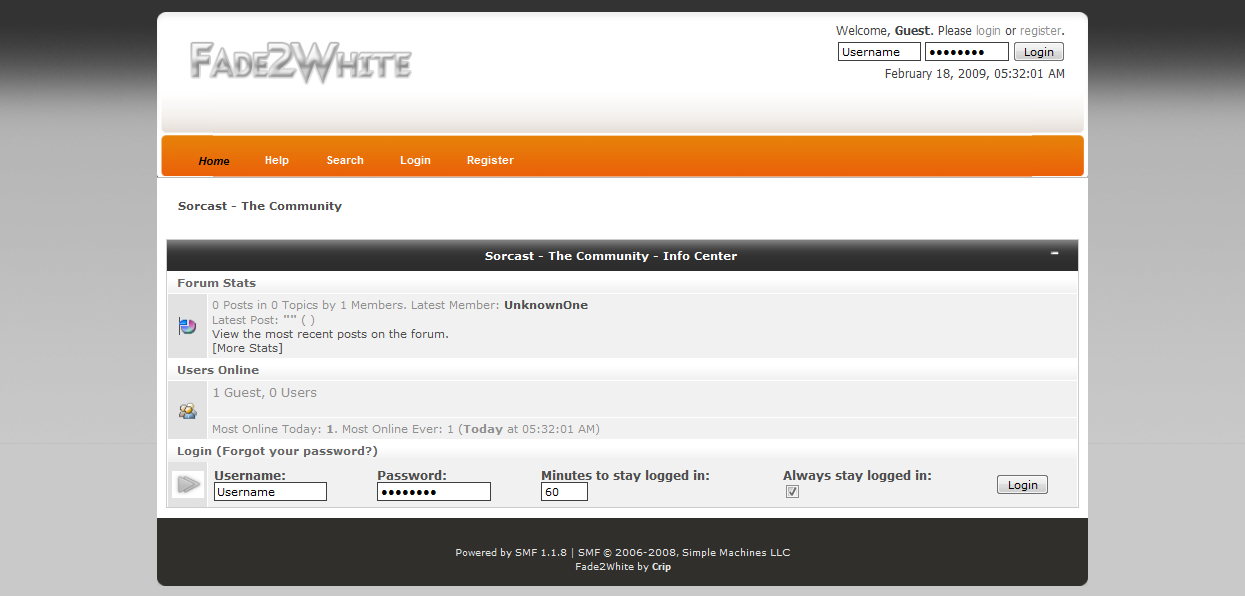 I will be basing it on Fade2White. Not sure how I'm going to do this but I hope I can do it in time.
I see this as simple, and ideal for just about any site..its clean with nice gloss
I won't need to gain any permission from the author of Fade2White as I'll be creating my own resources which will differ from Fade2White.