Well i think im going to give up my S theme for everyone becouse i need more
support
for this theme especially bug finders
( well nothing is free i guess
) if u cant help , well just support this theme by keep
placeing the copyright at the bottom
, thanks for my team , phpbb team ( especially ameeck
prototech ,ToonArmy , Raimon , Techie-Micheal , Brf , camm15h , CyberAlien and others that help me learn things when my post is till 0 :p ), and
indonesian phpbb users that give this idea to share it
( promise at the last meetup , promise is a promise
) .
Style Name: S theme
phpBB Version: 3.0.4
Screenshots High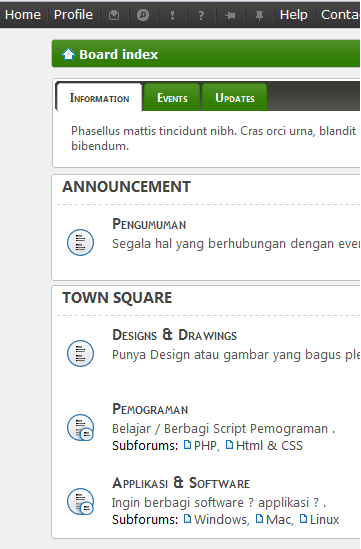 Screenshots Low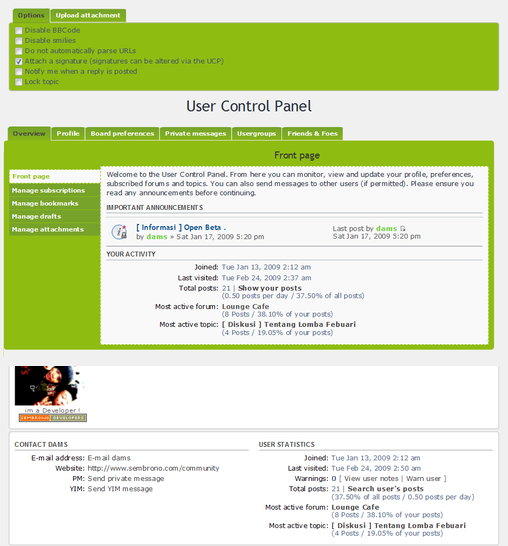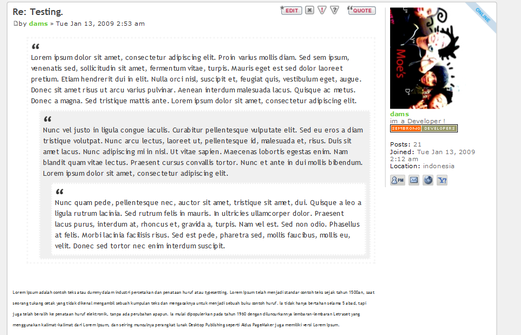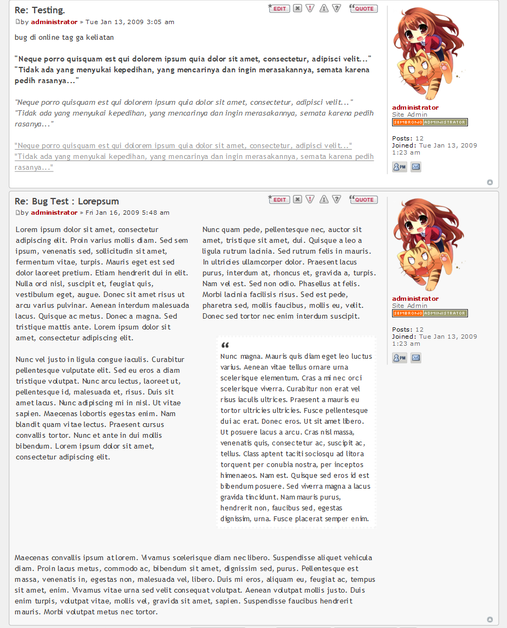 and yes it does use jquery - ui . im doing my last fix before i share it to public and some text at the footer ( copyright
) this theme is used by
http://www.sembrono.com
that is now offline becouse of some reason .
, oh yes and maybe with some tutorials to change the text logo at the top right
.
and please be patient .
Tutorial use
How can i change the tabs ?
open theme folder \template\stab.html change #tab-(number) = header and .tab-(number) for the content
How can i change the logo at the above ?
open and edit images\sitelogo.png dont change the hieght or width .
Download
http://www.sembrono.com/s.zip
Updates 0.3
- minor fix . nothing to worry .
Updates 0.4
- Somefix on css jquery .
updates 0.5
- jquery update