Modification Name:
Scheduled Group Membership
Author:
DavidIQ
Modification Description:
Allows you to specify the weekdays and timespan that a user will be a member of a group.
Modification Version:
0.0.2
Features:
Limit to certain days of the week
Limit to a time period on those specified days of the week
If no days of the week are specfied then the timespan will apply daily.
Screenshots:
ACP Groups - Adding a user: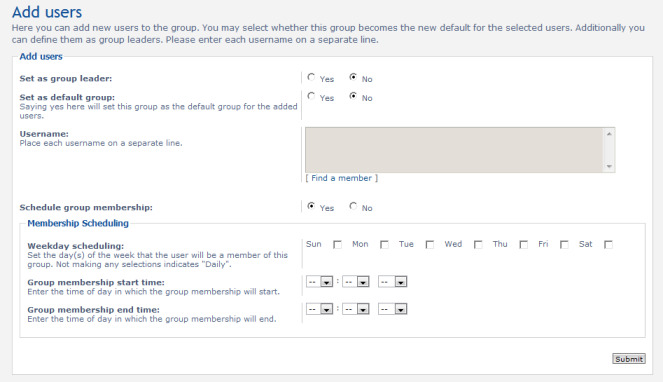 ACP Goups - Group members list:

Memberlist in "Group" mode: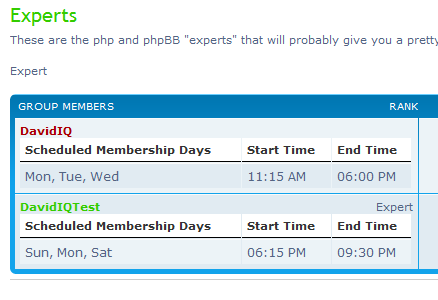 Modification Download:
http://www.davidiq.com/mods/Scheduled_G ... ership.zip
This MOD was created as a result of
this
request.