Hi Siropu. Thanks for the MOD!! I installed the MOD, but I have problems:
I only want to put an "invite friend" button... That's all!
Please can you tell me when the MOD works? I am so confused with this.
Three options for Referal Mod appears in ACP>MOD
Referral MOD
Configuration
Contests
Referrers
When I click "Contests" I get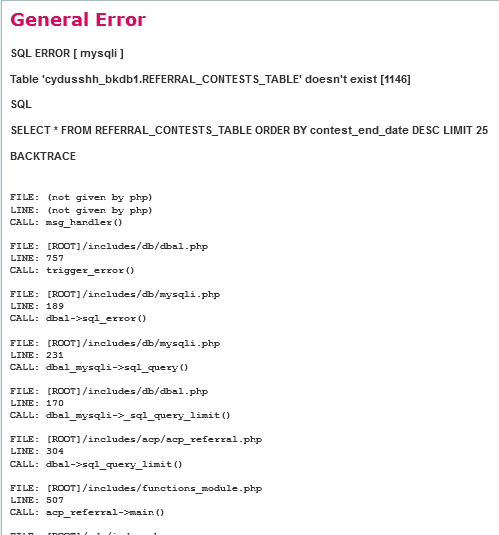 But I have run the Install referral_mod_install.php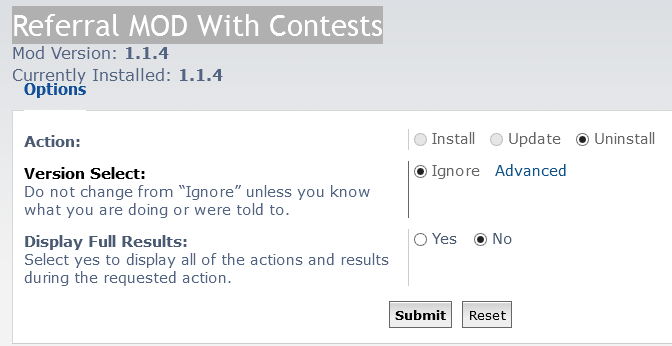 The table that isn't found - is on the database!