Hello.
I recently managed to update our test forum from 3.0.x to 3.1.5.
Everything seems to work correctly except some custom bbcodes. I managed to get all bbcodes except the table system to work again.
I tried to find a solution to this on these support forums but none of the threads have been any help. I found some people having similar issues but the solutions didn't help with my issue.
We use 3 custom bbcodes for our highscore threads in the forums and it becomes horrible to overlook them if they wont work with the new version of phpbb.
These are the 3 bbcodes used on the forums.
Cell
bbcode usage
Row
bbcode usage
Table
bbcode usage
On the old forum where everything is working is looks like this: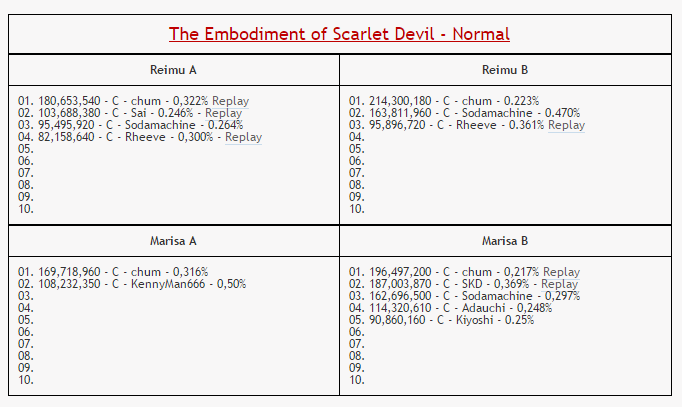 However, on phpBB 3.1.5 on the newly updated test forum it looks like this: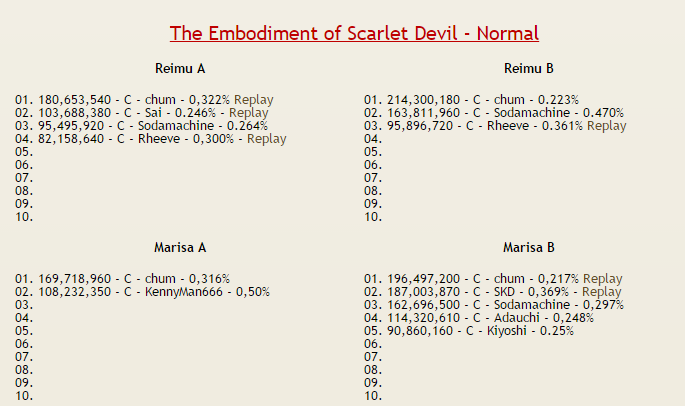 And this is the same code used in both images.
EDIT:
One of my friends believe it might be an issue with the css sheets in the new version of phpBB. He said the the cell lines appeared if the turned of the css in his browser.
If it is an issue with css I wonder where the setting that makes the border disappear is.
If selecting "no style" in firefox, the borders appear and they disappear again when re-selecting basic pagestyle. It really seems there might be something in the css that prevents the borders from appearing.