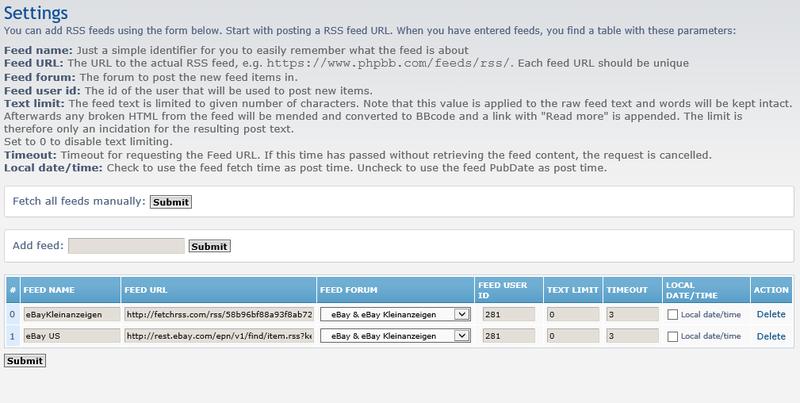 Feeds:
http://fetchrss.com/rss/58b96bf88a93f8a ... 063075.xml
http://rest.ebay.com/epn/v1/find/item.r ... edType=rss
And maybe a link to your board?
https://jza80.de/phpBB/viewforum.php?f=63
And when you press the button to fetch all feeds manually, what's the result? Do you get a confirmation message, an error (what error exactly), etc?
Is said:
"Information
Simple RSS settings saved
« Back to previous page"
Are you even sure the feed has new items to post?
Yes, because they are newley added to the board and fetched for the first time