extension Name:
Fool's day
Author:
Татьяна5
Supplement
southklad
Description of the extension:
Adds to the forum 10 different effects that should amuse, well, can annoy your users
Here are just a few of them:
Replaces references to " Exactly? Not change your mind click?"
Images change when you hover over emoticons.
Changed link color to a gradient
Links running away from the cursor
Cursor in the form of a smiley face and much more.
The effects of the extension can be seen when rebooting or navigating through the forum pages.
a Couple of examples: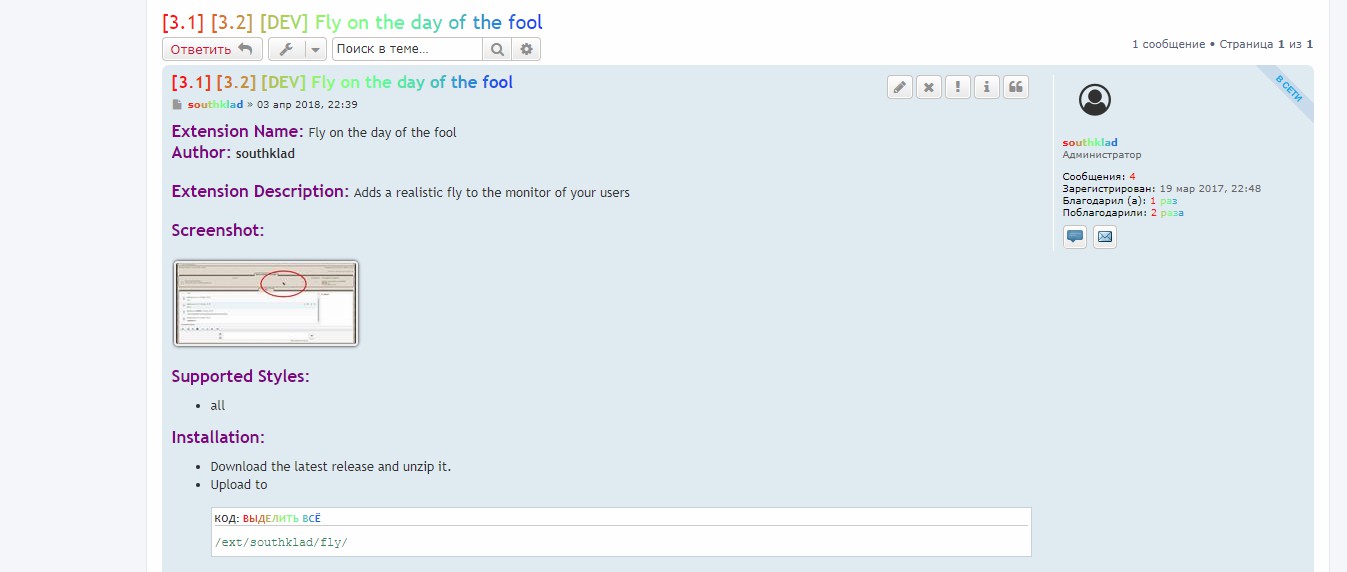 Supported Styles:
Prosilver and based on it
Setting:
Download the latest version and download it to and include it in ACP