Hi guy's, OK Iv only just found out that on a part of my site the members can see different than I can - being admin, now this would be easy to show other than type..
This is what I see...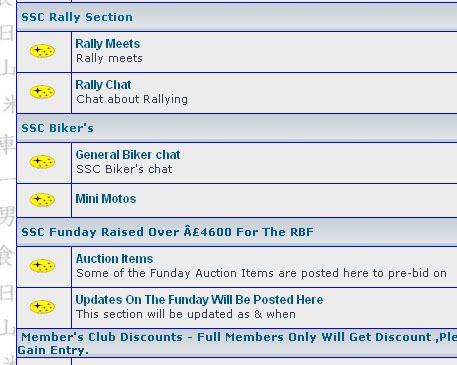 This is what the members can see....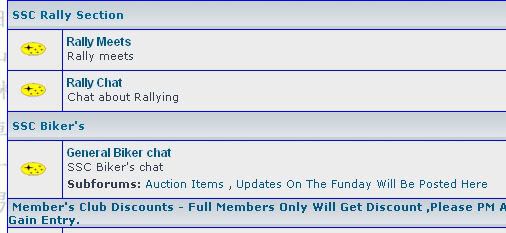 Now heres a screen shot of acp... Iv typed what I need to do on the image....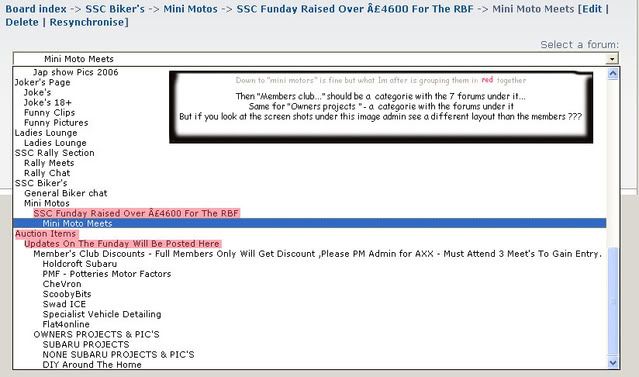 Another SS here shows the "ssc funday raised" in biker chat which should be in it's own should be on it's own
Categorie

Can anyone tell me the way to do this without messing it up