We are trying to manually update our board with the last few posts before it goes live and need to change the post author.
We've clicked on the [ Moderator Control Panel ] (towards the top right hand side) in viewtopic.
All we get are the following options:
Moderator Control Panel
[ Moderator Control Panel ]
Main
Moderation queue
Reported messages
User notes
Warnings
Moderator logs
Banning
Nowhere on the page is there any way of seeing the individual post details to be able to change the poster.
I've checked in the acp and all of the modules in the Moderator Control Panel are exactly how they are in our old board (which we've just upgraded, hence the wanting to fix this to go live with it). We've never had a problem with it before and now only Front page seems to be inaccessible, while View forum, View topic and Post details aren't.
These are the settings in the acp. I'm really not sure what else I can try.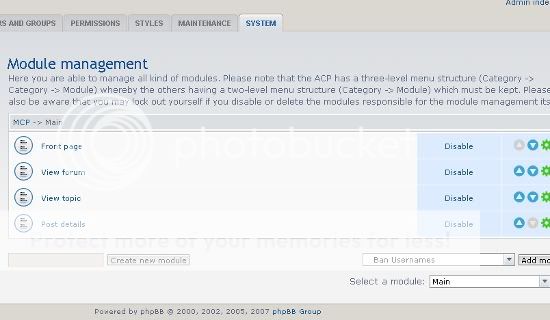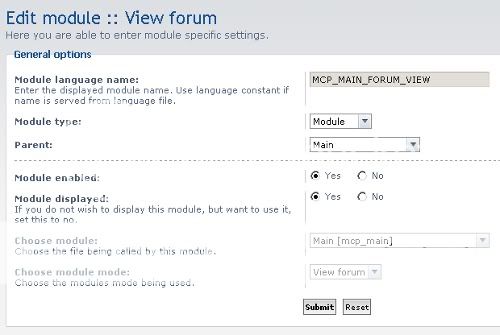 Thank you for any advice.
Vx