Hi friend,
I've another question for you.
I want to insert some "plates" for each user under their avatar, like this plate in this screen over the plate "admin", if is it possible: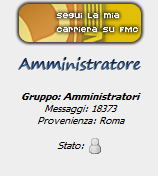 This plates could be different from each user, so I want know if I have to install some MODs to realize that or if I have to modify some codes...
Thanks in advance.