TL;DR
Can you add new users (to a board with registration blocked) by simply adding new MySQL rows to the user table(s)?
_____________________________________
I have an idea for a [3.1.x] Ext—similar to
phpBB Invite 3.0.0
—but with one extra core feature: "Invite Contamination Analysis"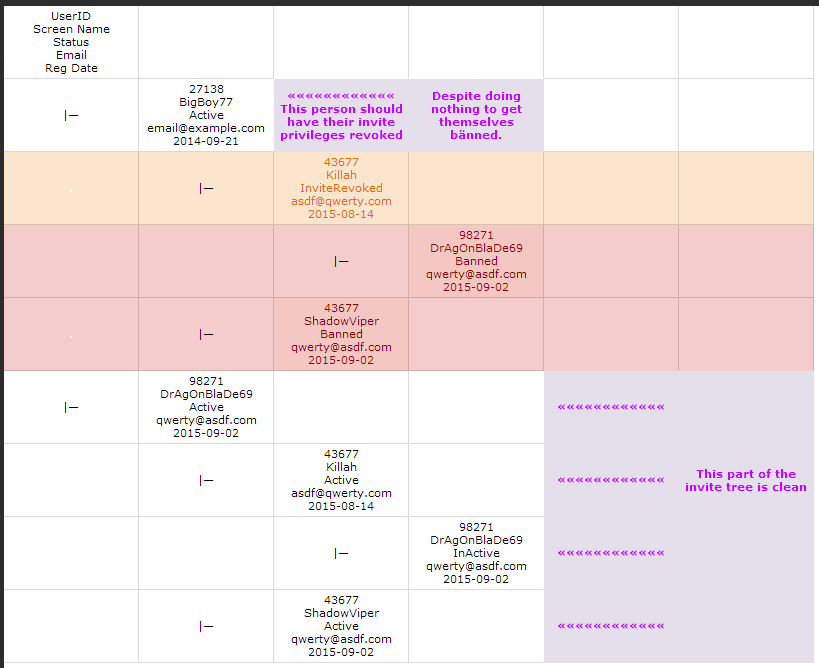 But I'm plan on running the board on [3.0.x] until [4.0] drops, and I looked into KillBill's [3.0.x] Mod to see if I could add my new feature; and I nearly had an aneurysm looking at all the XML involved. This Noob is barely literate in Codeigniter, so it doesn't seem worth it to learn to write Mods, when Extensions are the way of the future for phpbb.
So my plan for a temporary solution, is to have a separate system on another subdomain (forum.example.com & invite.example.com) written in CodeIgniter. I only write code in my limited free time, but I would like to get the system built ASAP; is this option possible?