Hi all,
We just had Sitelock remove the proxy wall they had on our site, which was making everyone's account names show up under IP addresses they weren't connected to. This prevented us from banning inappropriate players.
Well since they removed it, people are showing under their individual IPs now, however, the 'Other Users Posting From This IP' lists about 600 members now and I'm not sure why. Our players are allowed 5 account on our site and we usually use this to monitor which accounts are connected to which IP addresses.
So all in all, is there a way to clear the 'Other Users Posting From This IP' section? Pic down below.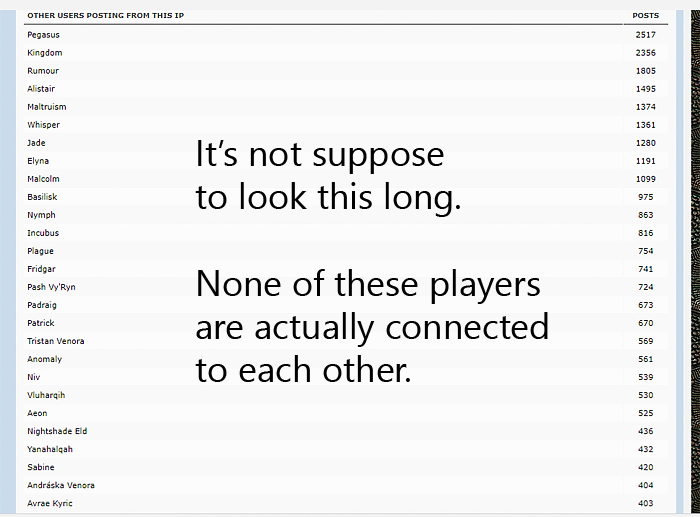 P.S. I attempted to use this suggestion to fix it. It didn't work.
viewtopic.php?f=46&t=2114803#p12922574