Hey, guys
So my current situation is I have a few websites which work with a custom userdb including a custom auth API so all my websites can login with the same credentials.
The current userdb looks somewhat like this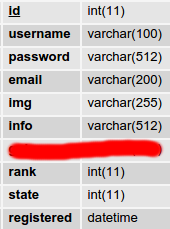 Everything is plaintext but the password which is custom hashed and irreversible.
So what are my best options? Is it possible to fully migrate this to phpBB or should I adapt phpBB to use my auth system? And whichever is better, where would I start off doing that?
I've seen some stuff on the Knowledge base but couldn't find anything specific regarding this. I'm quite new to forums and their db structure and I would greatly appreciate if someone could point me in the right direction.