Hi there, I am constantly fighting against spammers, for years now.
Even the best captchas and the like do not always help against the manual registrations.
I would love to see a Ban-Hammer Ext.
Just an additional button in the "Inactive Users" list: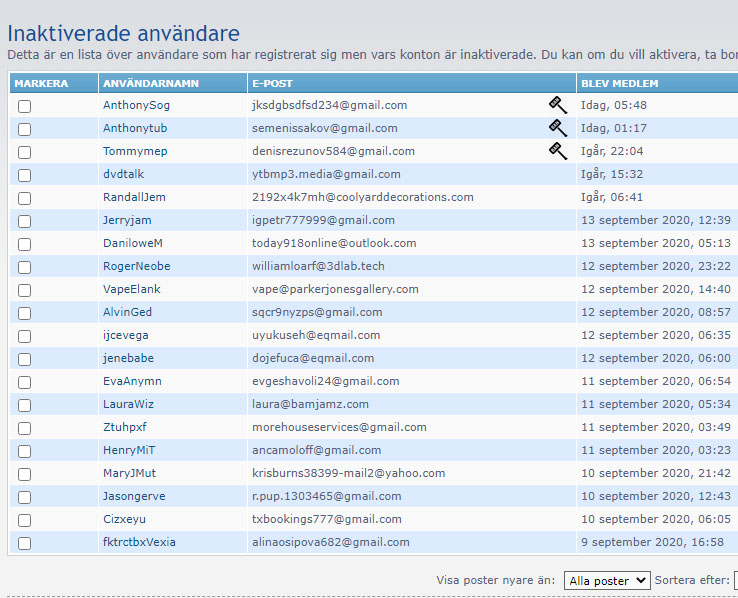 Clicking the hammer inserts the domain into the banlist: *@domain.tld
What do you think?
/Holger