Extension Name:
adminnotifications
Extension Description:
: The extension allows to send notifications to users and groups for administrators of a board An administrator can compose and send notification. store it in archive, restore and delete from archive
1. Compose page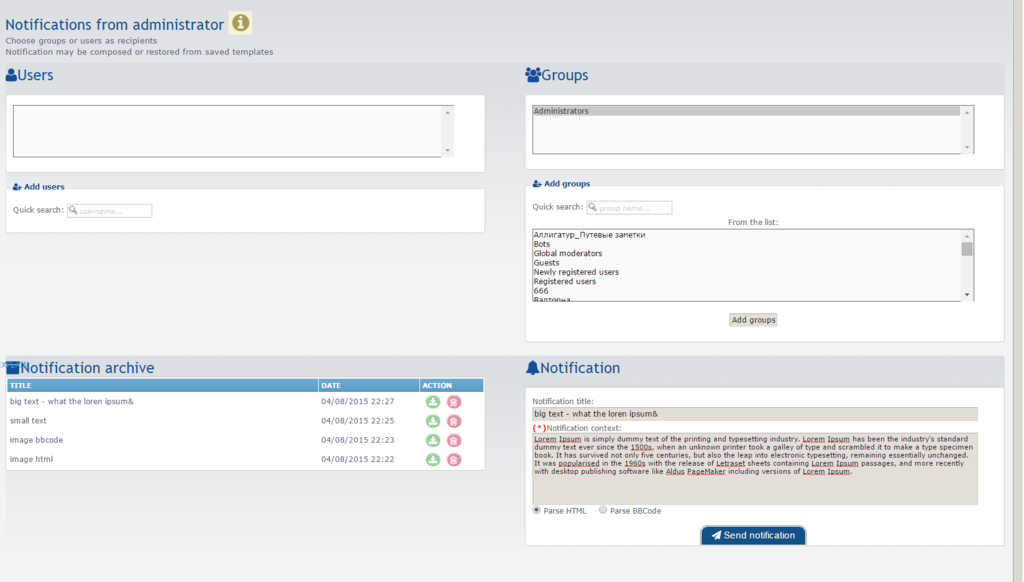 2. Instruction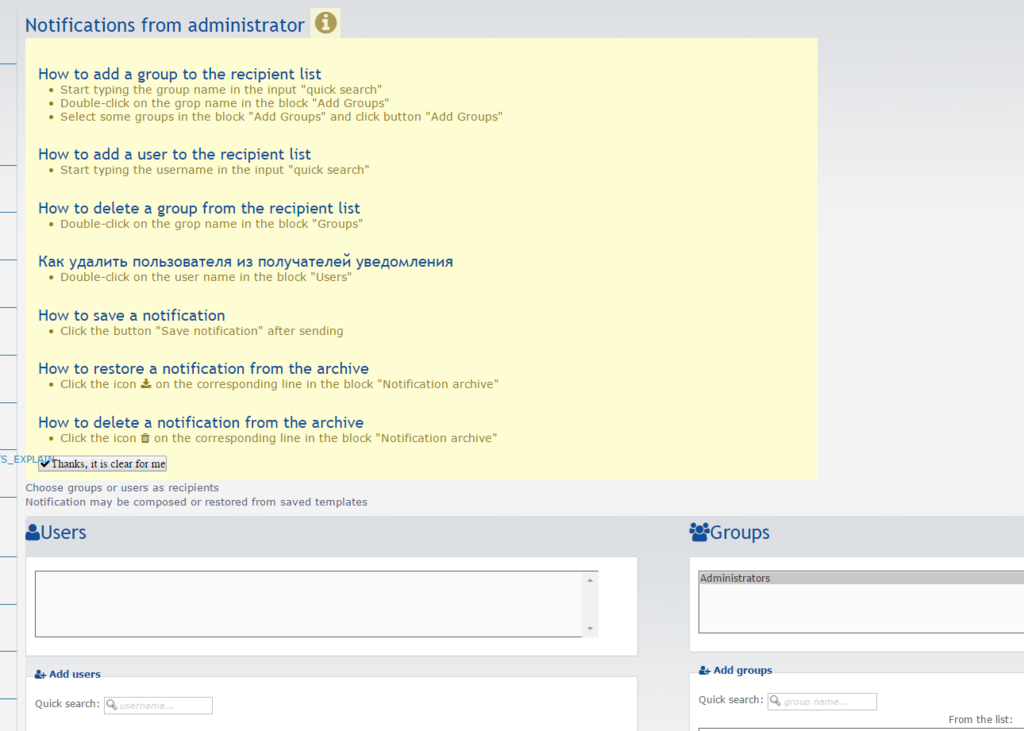 3. Notifications view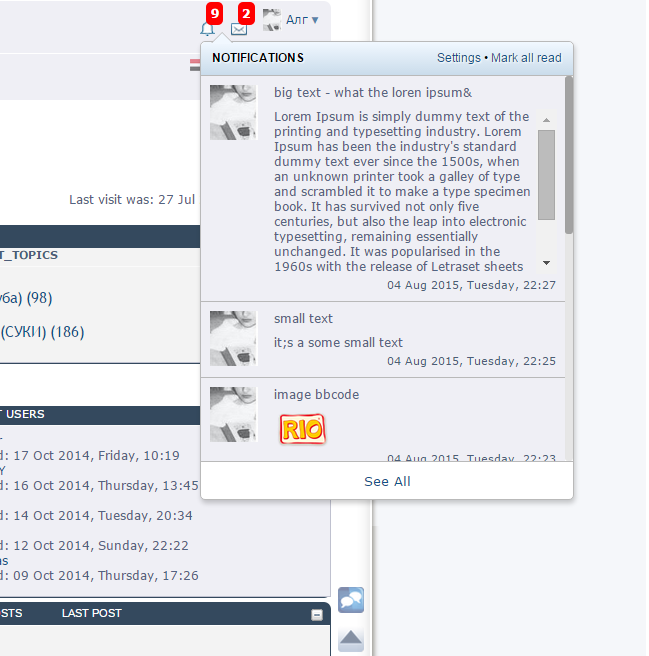 Requirements:
Development repository:
https://github.com/alg5/adminnotifications
Download URL:
Download button named "Download ZIP" can be found at the development repository page.
Installation:
Extension files should be extracted to
/ext/alg/adminnotifications
folder. Then the extension should be enabled in ACP as usually.