Extension Name:
Travincial Shop - PhpBB Store (
DK SHOP
(Diablo Kingdom Shop) AKA TRAVINCIAL SHOP) with Caramel: Virtual Cash
Author:
nero
Original Documentation:
It can be found here:
http://www.travincial.com/DK_Shop_Documentation.txt
Extension Description:
This extension works with Caramel: Virtual Cash. It is intended on allowing users to buy items from other users using Caramel cash.
I personally spent a lot of money on this extension and feel as though the community deserves this as many people would really appreciate it.
My community is called the Travincial and was previously known as Diablo Kingdom. (Hence DK Shop). Thank you once again phpBB for all the great support and all of the developers that have made my community possible.
https://www.travincial.com
http://www.travincial.com/viewtopic.php?f=69&t=3366
Extension Version:
1.0.0
Requirements:
phpBB 3.1.x and Caramel Cash extension.
Features:
ACP
Add Games that you want to sell your items for.
Add Servers for the games. (Such as USEast Ladder for Diablo II)
Add Item Qualities (for rare, unique, normal, etc)
Add Item Types such as Sword, Spear, Wand, etc.
Adding the Item itself and choosing it's type, quality, server and game that is under.
Market
The market allows all items in the database to be viewed.
Personal Store
The personal shop allows users to see only the items sold by a unique user.
Inventory
The user is allowed to choose the Server under the desired game.
They can then add an item and user the Item Search to find the item (sensitive). Then when the item is entered an auto description is filled in the "Description" box. The user then can choose how many items they are selling.
Once added to the inventory the user can then change how much cash the item is selling for. Once they have added a desired number they can click "add" and it is then added to their personal shop and the Market.
Administrators
Admin's have the authority to set TRUSTED on personal shops so that users can be identified as "trusted" sellers.
Screenshots: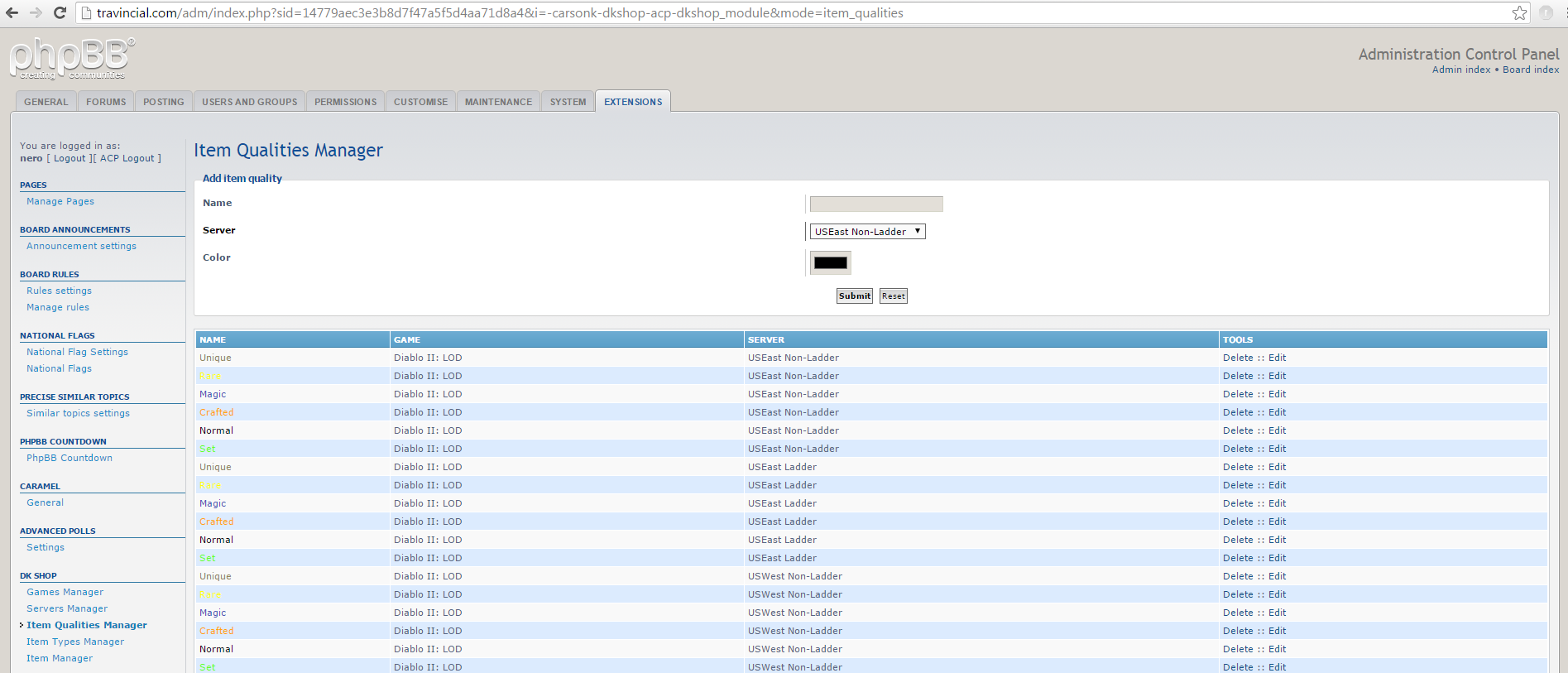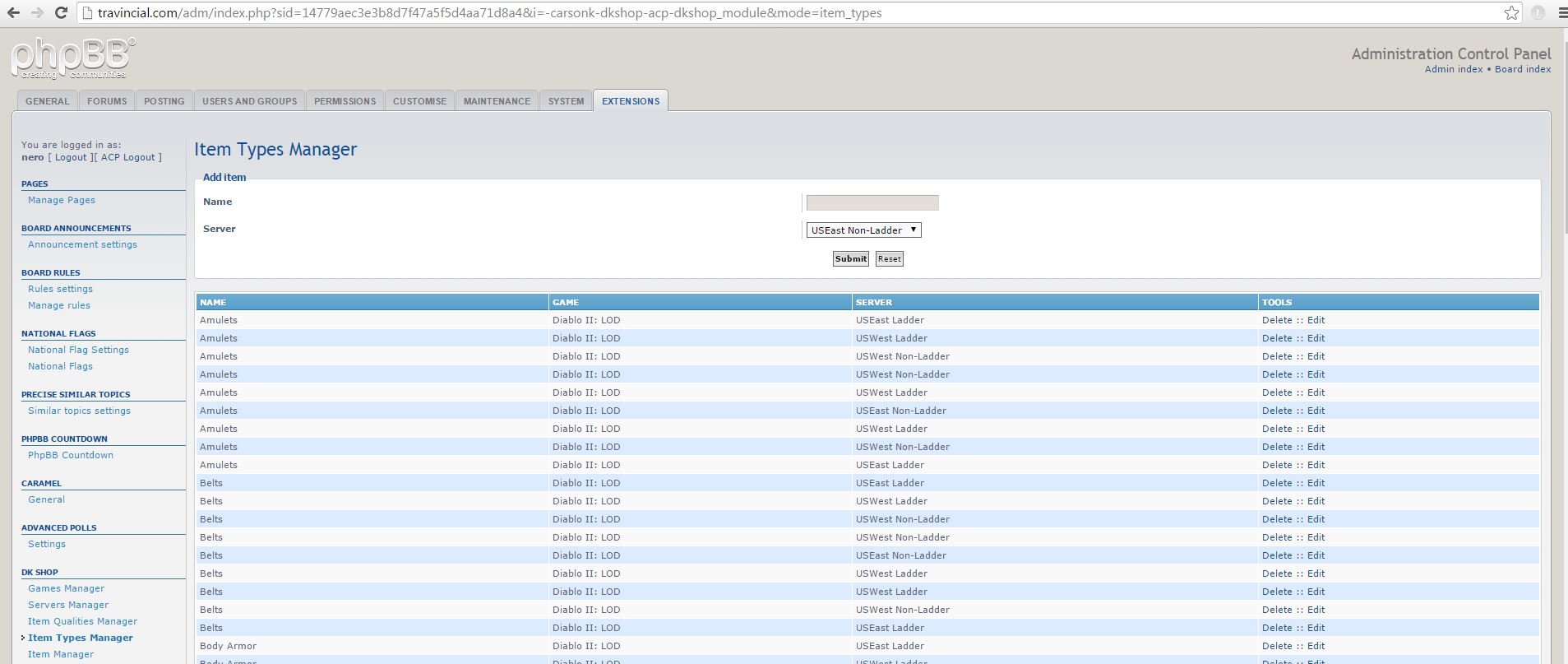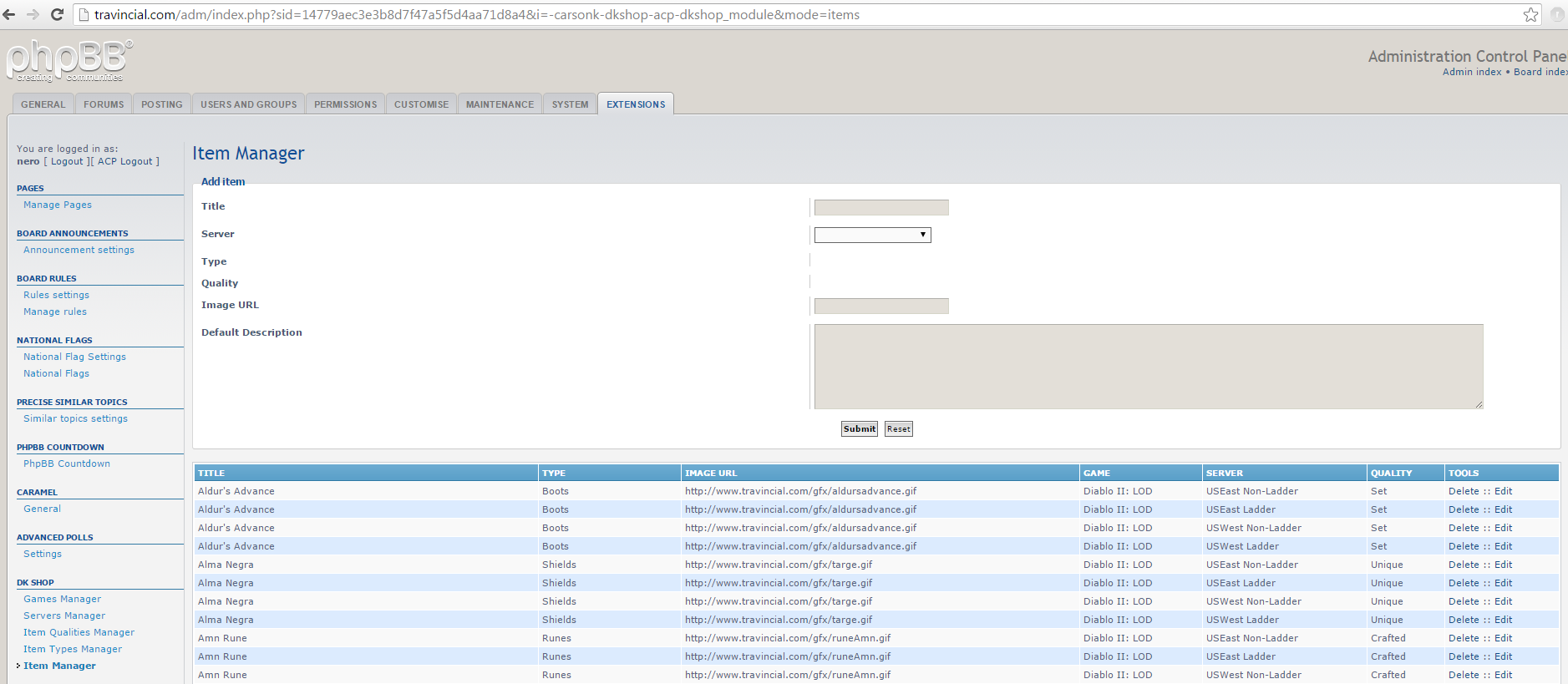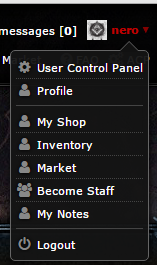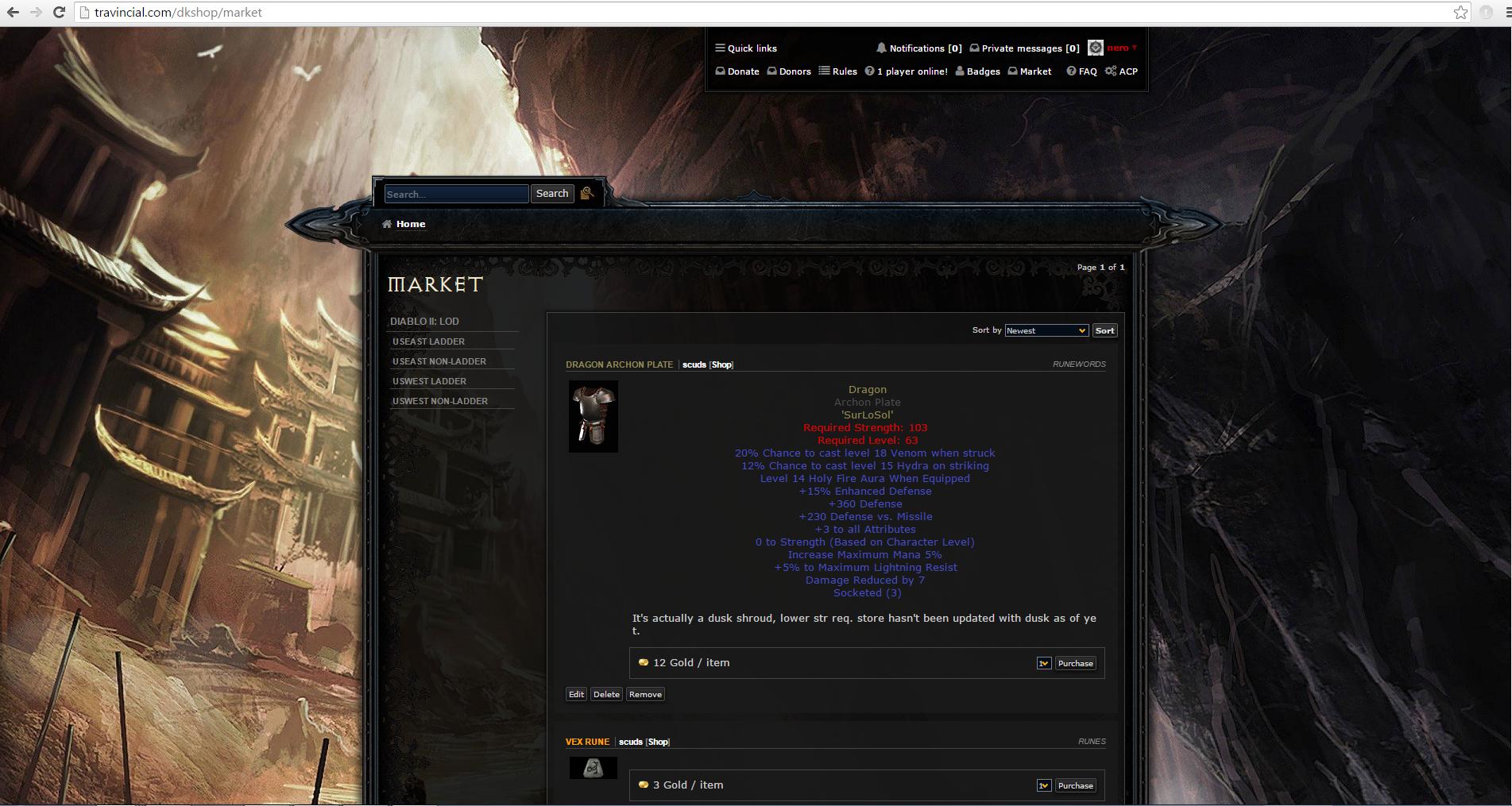 Demo URL:
http://www.travincial.com
Demo Username:
None. Signup if you would like to demo.
Extension Download:
http://www.travincial.com/travincial-shop-master.zip
Donate to help me pay back for the extension:
thetravincial@gmail.com