Support Request Template
What version of phpBB are you using? phpBB 3.1.10
What is your board's URL?
http://www.weetjewel.nl/phpbb3/index.php
Who do you host your board with?
https://www.mangelot-hosting.nl
How did you install your board? I used filezilla
What is the most recent action performed on your board? Update from a previous version of phpBB3
Is registration required to reproduce this issue? ?
Do you have any MODs installed? No
Do you have any extensions installed? Yes (they are disable)
rmcgirr83/elon.zip
ext/dmzx notification
php board announcements
stroker adsense
What version of phpBB3 did you update from? phpBB 3.1.10
What extensions do you have installed? Lot of extensions, but all of these are currently disabled.
What styles do you currently have installed? prosilver
What language(s) is your board currently using? Dutch (netherlands)
Which database type/version are you using? MySQL 5.5.53
What is your level of experience? good ... using phpbb since 2003 !!
What actions did you take (updating your board; installing a MOD, style or extension; etc.) I updated my forum from phpBB 3.1.10 to phpBB 3.2.0.
Please describe your problem.
first i made a backup off my homepage
I delete online all files except image, files and store directory, and the config.php
unzip the new phpbb3.2 file and delete the image, files and store directory, and the config.php
i delete online in store / install_config.php
FTP filezilla upload evrything
then i goto the install and update the database , evryting go good
But it sticks around on 75%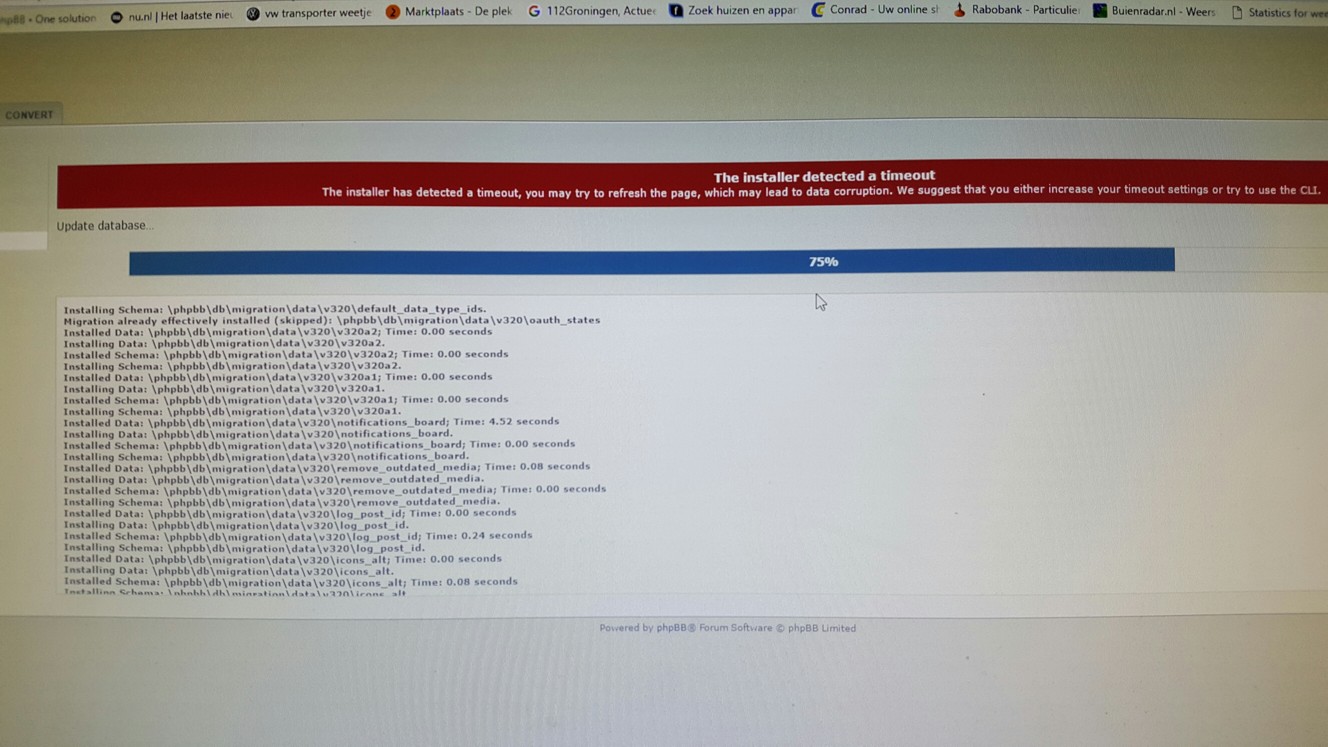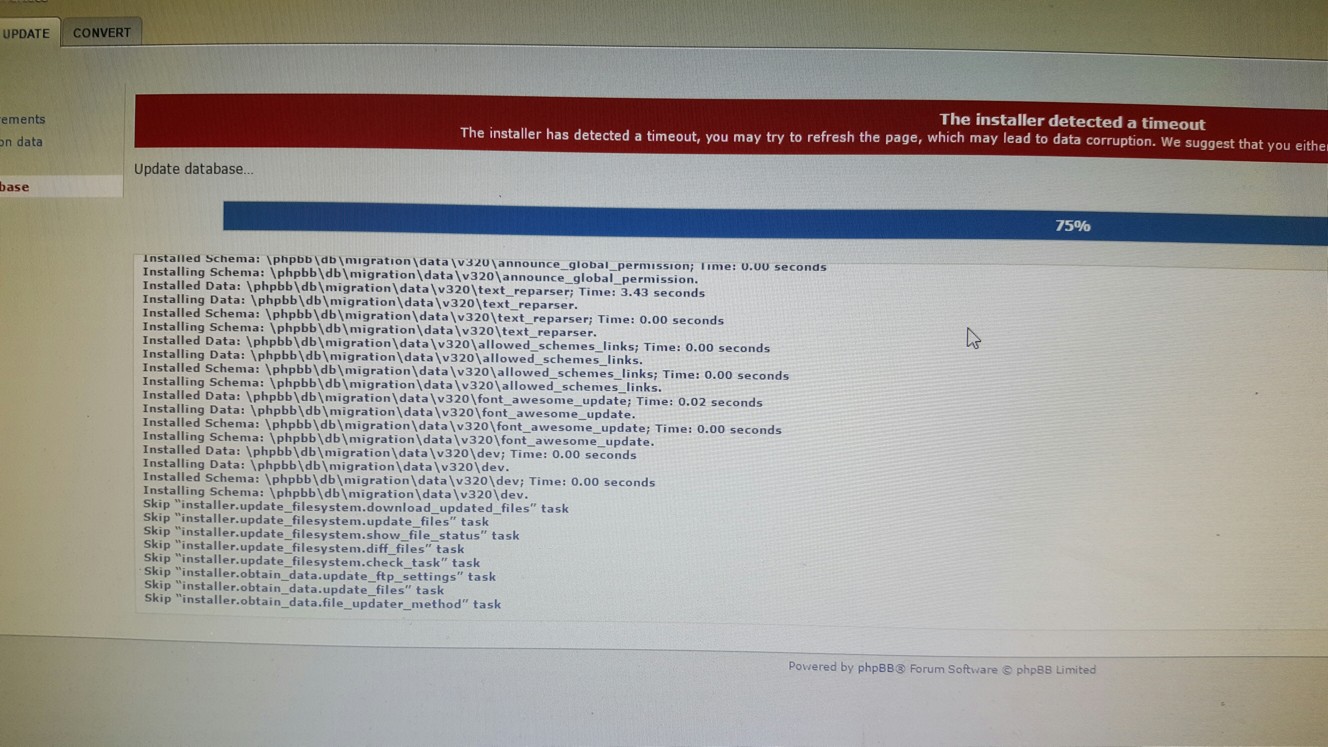 then it is unpossible to continue
Then i must go back to my backup
I try this many times it sticks evrytime by 75% and get the timeout
Database Disk Usage 299.6 MB
files = 2.22G
images = 14.4M
store = 5.84M
Apache 2.2.31 Running
DirectAdmin 1.50.1 Running
Exim 4.88 Running
MySQL 5.5.53 Running
Named 9.3.6 Running
ProFTPd 1.3.5b Running
sshd Running
dovecot 2.2.27 (c0f36b0) Running
Php 5.5.38 Installed
I install on a other site a new blanco forum phpBB3.2 , thats working good
please help