Hi
Attempting trial upgrade of 3.0.4 to 3.2.1 on an Ubuntu virtual machine, prior to upgrading 'for real' (I'm a cautious soul
). Deduced I definitely needed a full package upgrade and instructions followed as supplied here...
phpBB 3.0 - 3.2
... I tried this several times, always an error at 10% on database upgrade...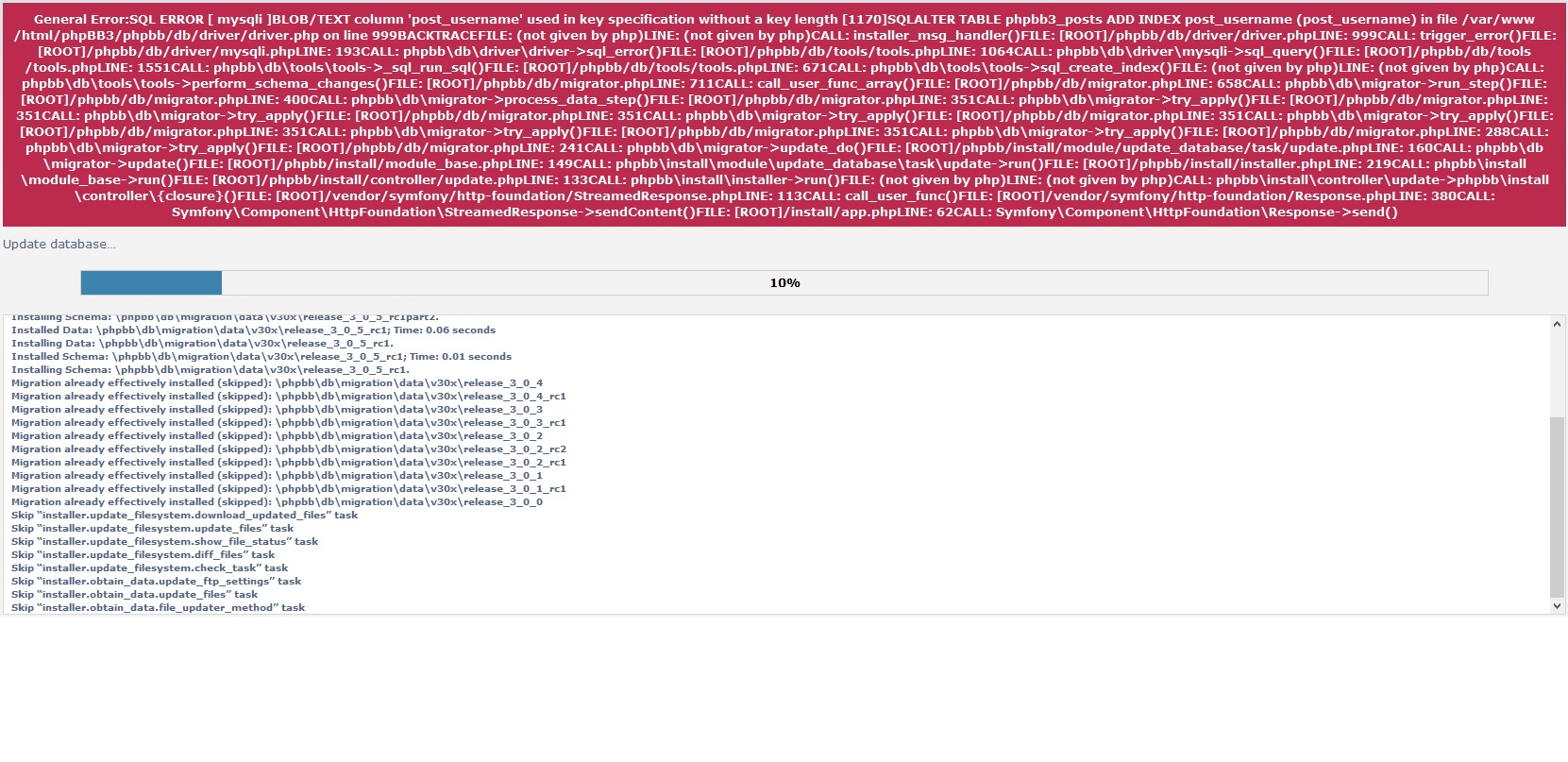 ... that's quite an error ! I'm stuck with it.
I then tried a staged upgrade from the older versions archive, 3.0.4 to 3.0.14 then on to 3.1, then 3.2. Bottomline is I can't even get as far as 3.0.14. The install in this case recognises the versions correctly but on database update hangs at displaying the word 'Error' and that's it !... no error description, though I suspect it's the same as before. Command line upgrade (as opposed to GUI) gives same error.
It's possibly looking like a corruption in the database ? This was originally a phpBB version 2 database, upgraded to 3.0.4 a long time ago and as such correctly contains 92 tables with both phpbb_ and phpbb3_ prefixes. As version 3.0.4 it all works just fine !
1. Is there any phpBB 'tool' that I can use to ascertain the integrity of the database ?
2. Any other pointers as to what might be wrong here would be genuinely appreciated.
thanks and best regards