Style Version
: 1.0.12
phpBB Version
: 3.2.9
Based on
: prosilver
*
Screens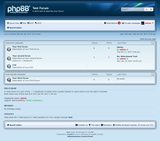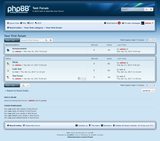 *
Color Switcher
*
6 colors available
.
Blue
,
Black
,
Red
,
Green
,
Pink
, and
Purple
.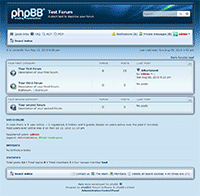 Admin Style Options
(*Available to edit in
template/config.html
)
$A_LOGO = Displays the logo image in the header.
$A_LOGO_URL = The url location of your logo.
$A_REVERT_LOGO = Reverts logo code back to the original. (Turn on to use logo mods.)
$A_DESCRIPTION = Displays the site description.
$A_SEARCH = Displays the header search.
$A_DEFAULT_COLOR = Sets the default color. (Options: blue, black, green, pink, purple, red)
$A_COLOR_SWITCHER = Displays the color switcher for users.
$A_COLLAPSIBLE_CATEGORIES = Enables collapsible categories.
$A_LEFTPROFILE = Moves user info on viewtopic to the left side.
Demo
http://phpbbstyles.rf.gd/index.php?style=2
Download
https://www.dropbox.com/s/2u1455k3qygs3 ... 2.zip?dl=1
SHA256: 3062dfa51805e4a69e24cadc61c9b519f6dbe1e59a1a7e45be9b6c9927e42c98