Style Version
: 1.0.3
phpBB Version
: 3.2.2
Based on
: prosilver
*
Screens Features
*
Color Switcher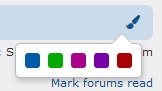 *
Hide Stickies in Viewforum
*
Post Profile Location Mover in Viewtopic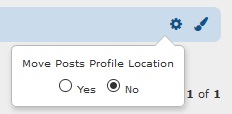 *
5 colors available
.
Blue
,
Red
,
Green
,
Pink
,
Purple
.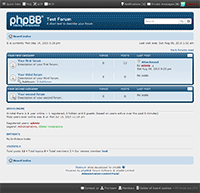 Admin Style Options
(*Available to edit in template/config.html)
$P_DISPLAY_LOGO = Displays the logo image in the header.
$P_COLLAPSIBLE_CATEGORIES = Enables collapsible categories.
$P_COLOR_SWITCHER = Enables the color switcher.
$P_PROFILE_SWITCHER = Displays the profile location switcher on viewtopic.
$P_VIEWFORUM_OPTIONS = Displays the viewforum options.
Note
: Users upgrading from the phpBB 3.1 version, folder name has changed so fully uninstall the old version before installing this or you may receive errors.
Download
https://www.dropbox.com/s/3bqnad9oe8ddr ... 3.zip?dl=1