Stylename:
Old-BBS
Style Version:
3.2.9
phpBB Version:
3.2.9
Prosilver 3.2.9 must be installed
Demo and Download
Note: This is definitely not a style for beginners.
Some extensions need quite some adjustments. Or there have to be some style adjustments. In the Ongray viewlegend all the icons have to be inserted into the Ext, because all Font Awesome icons were used in this style.
Change in version 3.2.7.2
Fixed a bug concerning not displaying the Collapsible Ext.
Changes in Beta2
The overall_header.html redone
Error in index_body corrected
Navbar Footer changed
***
However, it is not quite true for the responsiveness. Above all, I forgot to delete the header background configuration for the phones.
Take this picture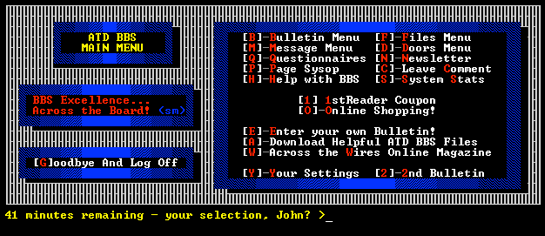 and play around for two days and that's my result.