Modification Name:
Seperate Login and User Name
Author:
xceler8shun
Modification Description:
: Aim of the modification is to replace the username used at login with a login name, similar to IPB. The user will then login with the login name they specify, however their username will be what is listed in the memberlist, posts, profile etc.
The login will only be known to the user and administrators and possibly moderators if they have relevant permissions.
This can also add another layer of security if someone tries to access a user account thinking that the username is the loginname, the attacker will be trying to access a name that doesn't authenticate, this is only however if the user creates a different username from their login name.
The login name will be able to be changed in the UCP or ACP and is permissions based to allow / disallow login name changes the same was as username permissions are set. Disallowing certain login names will also be possible in the User & Groups tab in the ACP with all actions logged in the relevant logs.
Login name to be specified on registration form.
Modification Version:
: 1.0.6
Requirements:
No special requirements just 3.0.5. I use Handyman's mod check modification with all mods I produce, so if you have that installed, this mod will also take advantage of that.
Features:
See Below
Screenshots:
Below
Demo URL:
No Demo Yet
Demo Username:
NA
Demo Password:
NA
Modification Download:
Separate Login and Username
MOD Format:

ACP
Allow / disallow certain login names in User & Groups
Enable / disable and change login name setting in User Registration Settings
Logging of changes in relevant logs
Permissions to be set to allow users or groups to change their loginnames
A users login name can be changed via the admin panel in the user profile
UCP
Ability to change login name in account settings in UCP
Required to enter login name on registration
Template
Prosilver and Subsilver2 template changes completed.
Emails
Registration and activation / inactive email templates changed
A few admin screenshots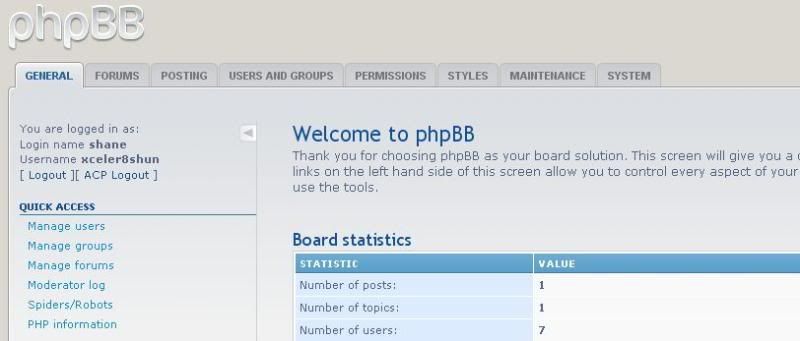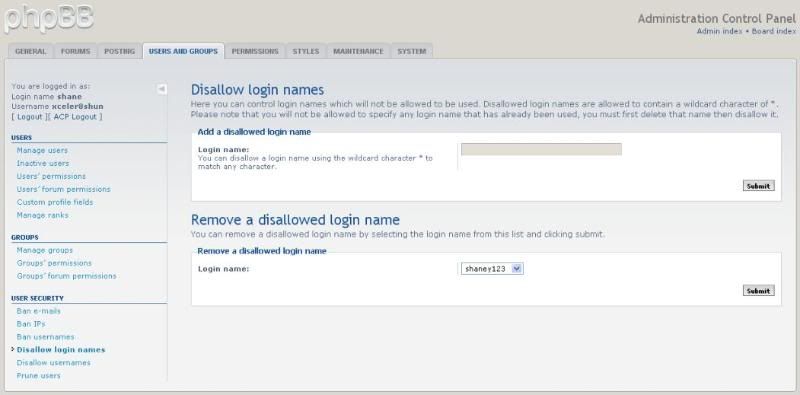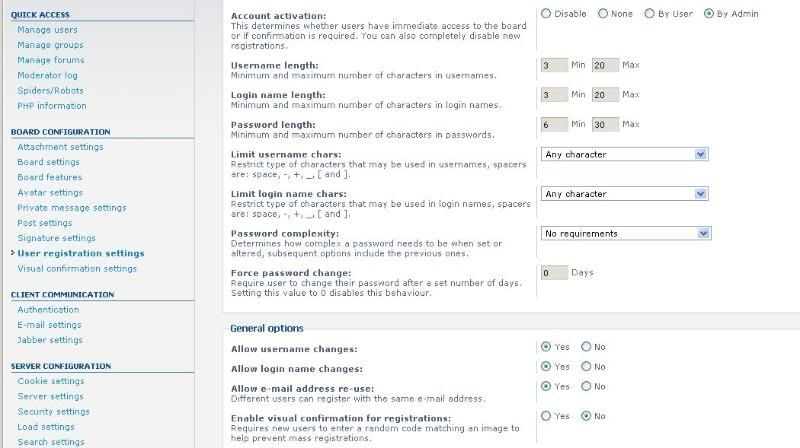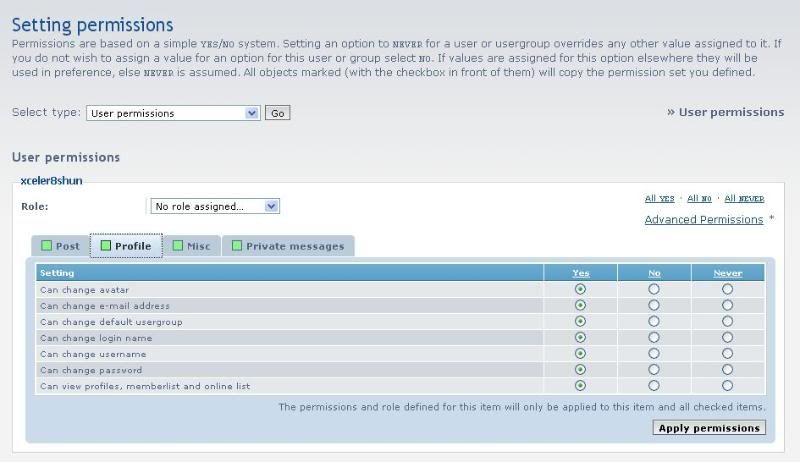 Registration screenshot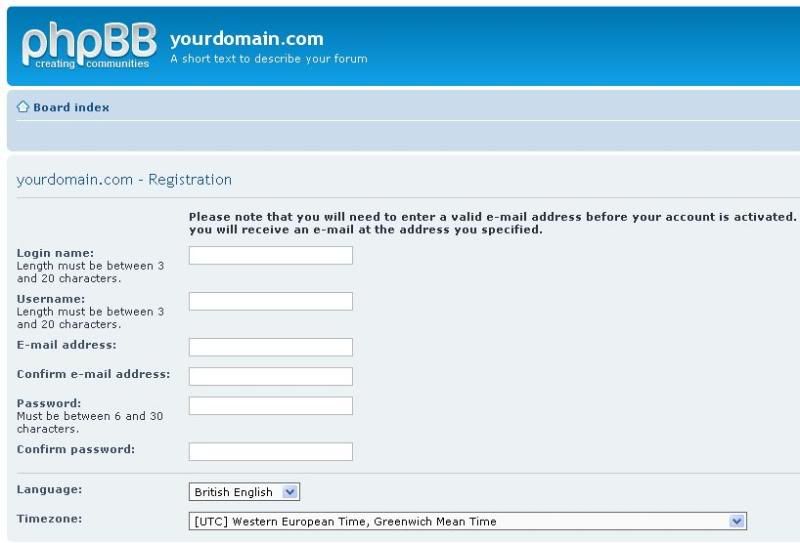 UCP screenshot