Modification Name:
Social
Networking Site Buttons
Authors:
KellyBean
&
Jaymie1989
Modification Description:
Adds 8 new links/buttons next to the typical www, AIM, MSN, YIM buttons on the mini profile in viewtopic_body.html:
Bebo, Blogger, Facebook, GoodReads, LinkedIn, MySpace, NetLog and Twitter
Modification Version:
2.1.0
Screenshots:
Viewtopic:
UCP: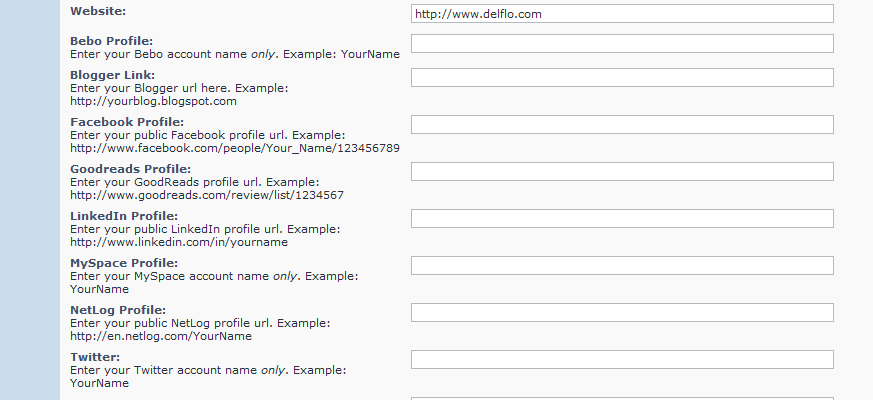 ACP: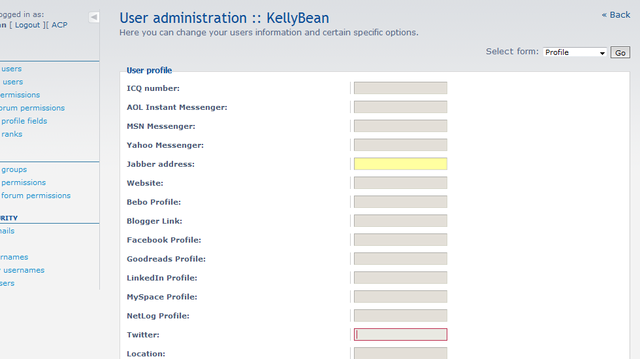 Viewprofile: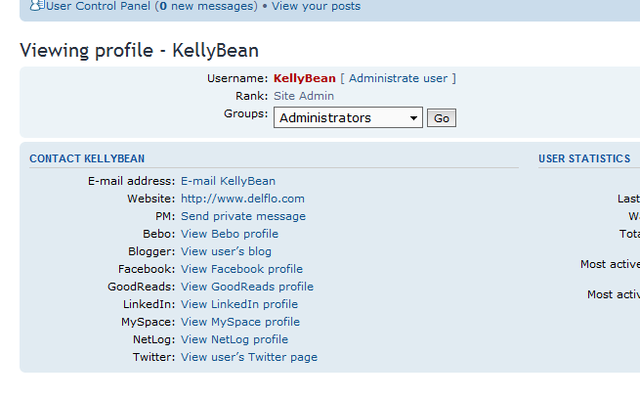 Demo URL:
here
.
Modification Download:
social_networking_buttons 2.1.0
To-Do List:
Features:
Prosilver Compatible
subSilver2 Compatible
Auto-MOD Compatible
Suggestions and constructive criticism always welcome!
Thanks to Jaymie1989 for offering to help me with this MOD since I've had a super busy summer and haven't had the time to dedicate to finishing. As such, I added him as co-author.