Modification Name:
Post Expire
Author:
crazygandalf
Modification Description:
: Mod allows you to set the expire time for posts/topics.
Modification Version:
: 1.0.3 - MOD validated. Support will be given
here
.
Requirements:
phpBB 3.0.6
Features:
When posting you can set expire time of the post. If this is the first post in topic, expire refers to this entire topic. You can set to delete post/topic after expire time or to lock/move/lock&move the topic. Of course it happens automatically. Expire time is displayed on viewtopic page in case of posts, and on viewforum page in case of topics. Mod is fully configurable and allows to set users permissions. For more info about configuration, permission or changes please take a look at contrib/readme.txt.
Screenshots: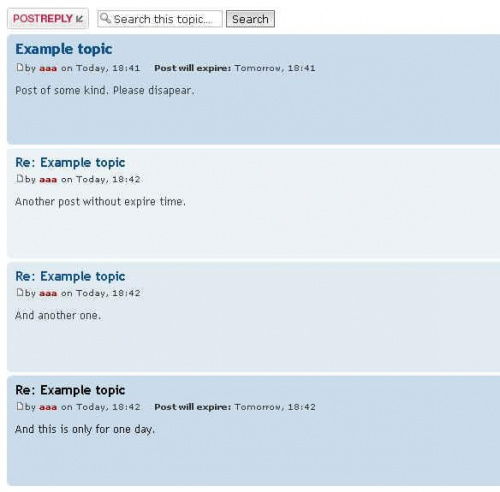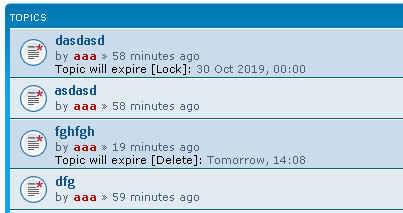 Subsilver2 style: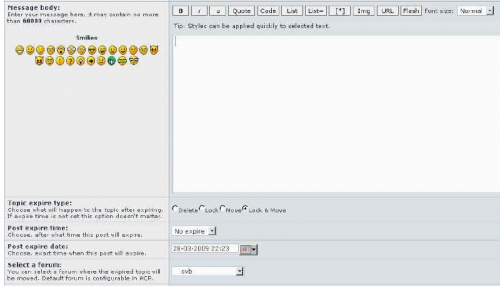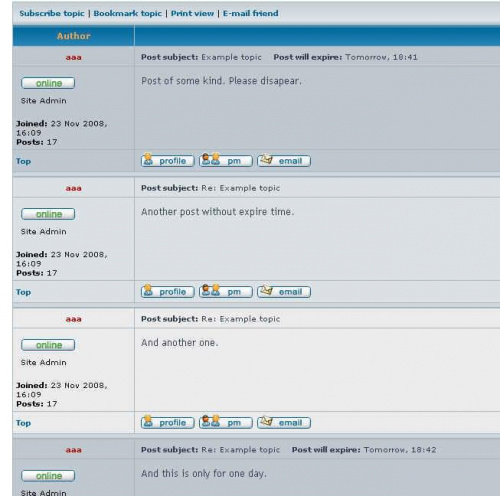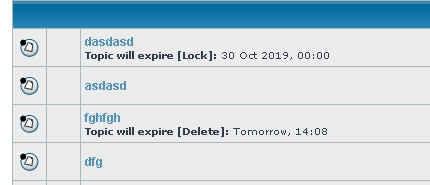 Demo URL:
n/a
Demo Username:
n/a
Demo Password:
n/a
Modification Download:
http://kkr.nsc.pl/phpbb/pe_1.0.3.zip
Notes:
Please remember to set permissions in ACP. One important thing. Don't set all permissions to "yes". Just read carefully what every permissions allows you to do. Notice "only" status.
For more info about permissions, configuration and other changes (like converting 24h time do 12 AM/PM) look at readme.txt in contrib dir.