Having some conflict issues with the
Precise Similar Topics II
installed. On viewtopics, the quick mention buttons in all title columns are not responding. On the same page, within the "Similar Topics" mod, the same button shows up in every header bar. Is it possible to remove the buttons from all places, but keep the follow name of the user over the ranks?
I want to keep the "@followname" here...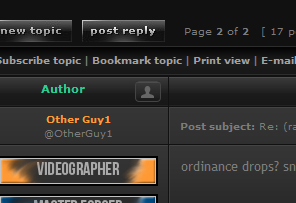 But remove the buttons from locations...