Hello, I'm using phpbb 3.0.7 PL1 (ProSilver Based Style)
I have installed 2 usefull mods on my board
1.
PM Notify & Guest Register bar
(bar at bottom)
2.
Contact Board Administrator
here is a small issue, When guest come on my board and wanted to use contact admin and submit his issue, he is not able to do it. cos the guest registration bar is at bottom. its very tough to use submit button when this both mods are on. So can some one let me know.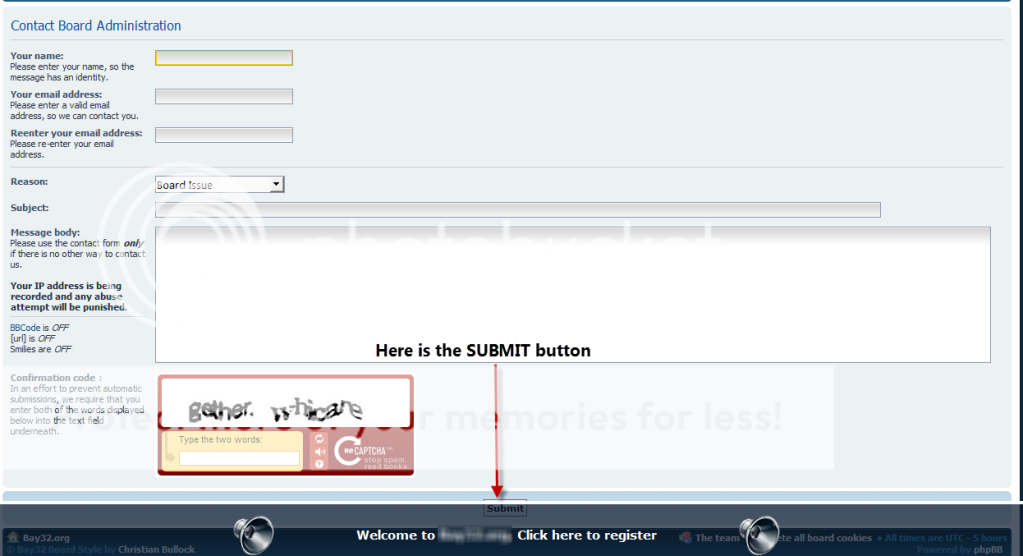 how to relax guest registration bar for contact.php, just how relaxed on ucp.php?mode=login, (when we click on login button to login)
Hope this is possible ! thanks in advance !