Hi.
I have this problem:
The background when I view my PMs is waaay to bright: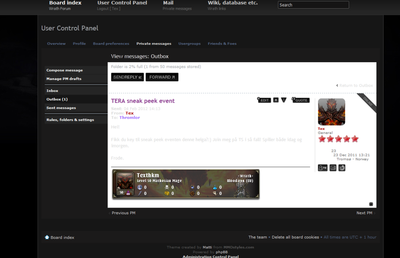 First I thought it was just in the preview that it was too bright, but it was the same thing after I had sent it. Which CSS file and elements do I need to change?
Thanks!