Hi, i'm using phpbb3 3.0.11 with artodia deluxe installed (prosilver based).
I want to change some lines in my forum's footer and posting profile and i don't know how.
So, i have the time and date set in acp like this:

and in profile, topics, everywhere, it shows like this: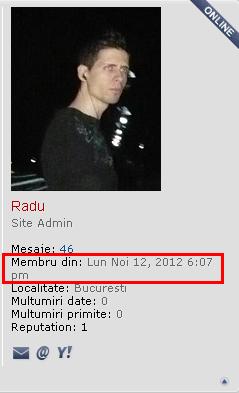 I want the time and date to be shown as 12 noi 2012 in topics, i mean without the day, hour and minute because it's enlarging that area of the forum.
Second problem would be that i want some details in a single line, not in two.
I have those:

and: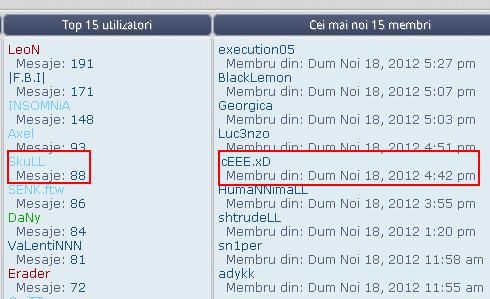 I want the details shown on a single line for each user/statistics, e.g. SkuLL messages: 88 not:
SkuLL
messages 88
I hope you understood what i meant and hope for a good advice from you