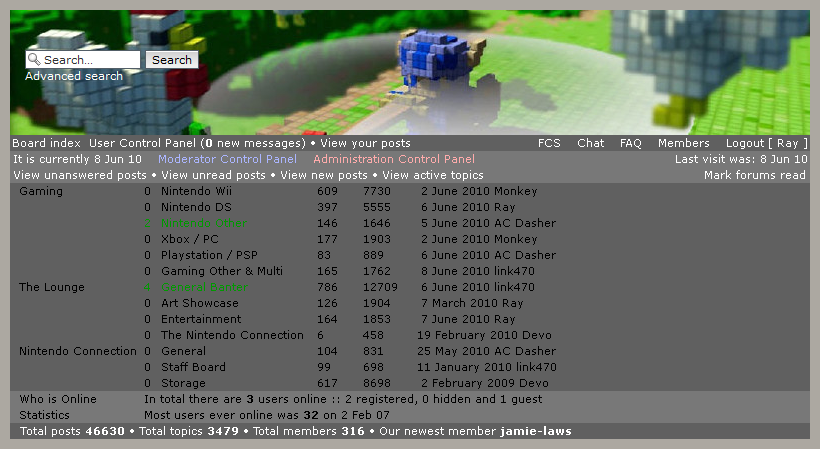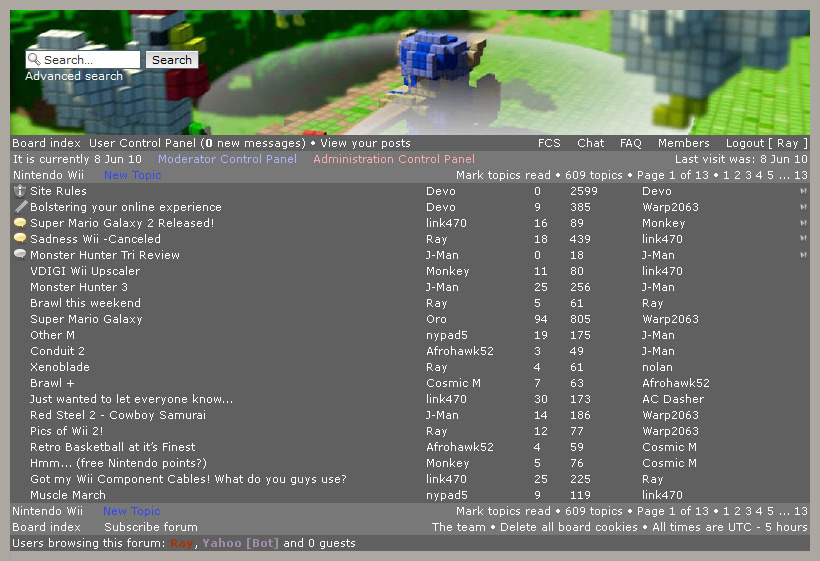 The image speaks for itself. This is the idea I have for a skin. I drafted this quickly with an image editor and haven't designed any of the other pages. I am looking for a programmer to help me turn this into a reality. To note, the preview is based off my videogame fansite. Also, there is a numerical value next to each forum, that is a hypothetical feature representing the number of new posts and is not critical to the completion of this project.
The high concepts are to minimize wasted space and eliminate as many scrollbars as possible.
I am not well versed in PHP or CSS and am currently working with one programmer to develop this theme. If you are interested in getting involved, please email me. If you know of a similar preexisting style, please respond to this thread. All other comments, criticisms, suggestions, etc welcomed!
Best Regards,
Ray
[removed]