Hi phpBB community!
I play StarCraft II with a clan and was recently asked to help with the upkeep with the website. In StarCraft, there is a popular website, Twitch.tv, in which many StarCraft II players stream their games for others to watch. Many people watch streams to improve their skills by watching better players' streams.
I would like to integrate some sort of sidebar that would display which clan members are currently streaming. I like the whole idea of it, but I have no idea
where
to start, and a simple google search didn't turn up anything that I was looking for.
On a popular StarCraft-related website, teamliquid.net, there is a sidebar at the right that shows the current pro players that are streaming.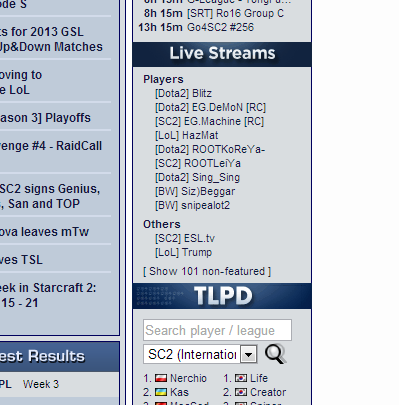 I would love to have something like that on our website, but I have no idea where to start. Can any of you smarter people lend some advice?
Please and thank you!