Hello ,
My site run under phpbb 3.1.6 with french package and i installed subsilver2 compatible version .
It looks good and works fine except the contact us page witch do'nt display the subject message field .
So it's impossible to fill it .
and if the subject message is empty the message is not accepted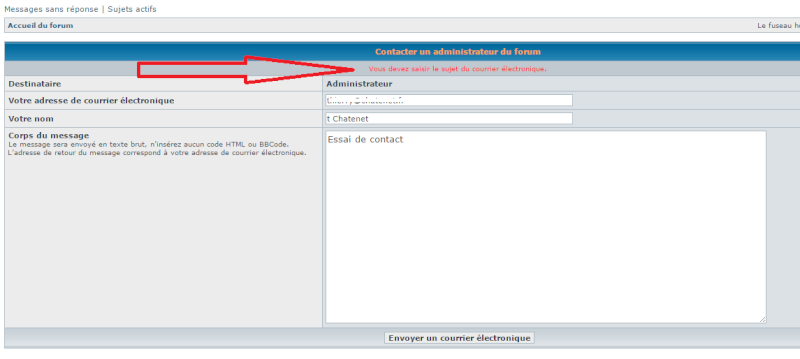 Is it a known issue ?
If i use prosilver or prosilver SE Edition the subject message field is normally displayed and the contact us page works normally
Thanks for your answer
T Chatenet