Extension Name:
User posts in a topic
Author:
RMcGirr83
Description:
phpBB 3.1 extension that will allow users, if so authed to search, to be able to click on a link within a topic on a user and see all the posts from that user that are within the topic.
Version:
1.0.0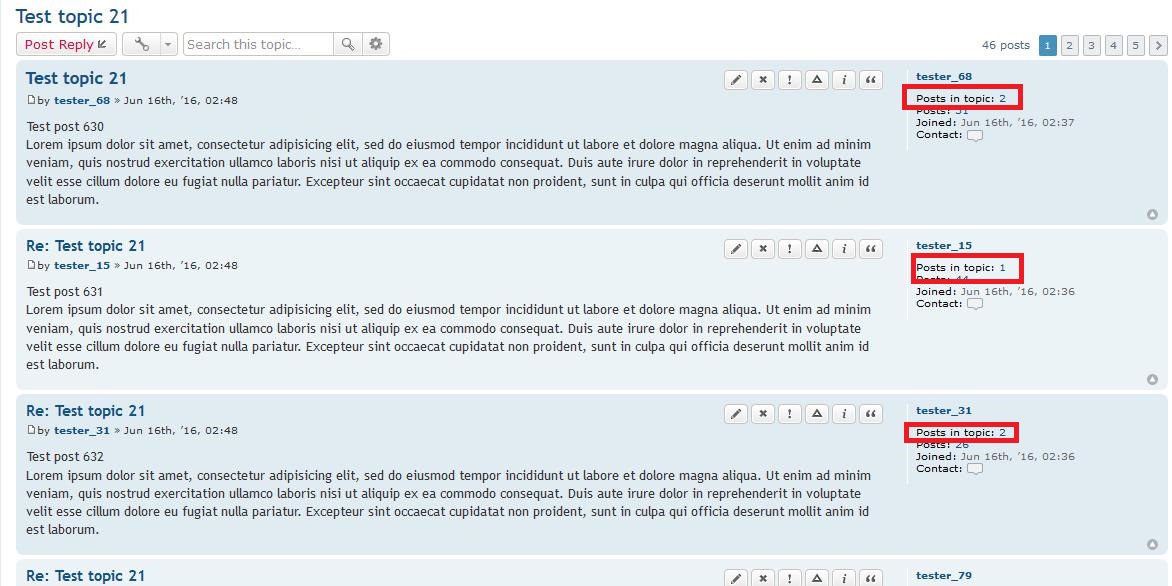 Download:
https://github.com/rmcgirr83/userpostsi ... ses/latest
Installation:
Copy the entire contents of the zip to the ext directory of the forum
Navigate in the ACP to Customise -> Extension Management -> Extensions.
Click Enable on "User Posts in a topic"
Github Repository:
https://github.com/rmcgirr83/userpostsinatopic
If you like this extension and want to show some appreciation, then feel free to