Style Version
: 1.0.9
phpBB Version
: 3.2.8
Based on
: prosilver
*
Screens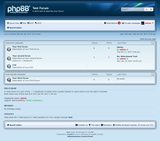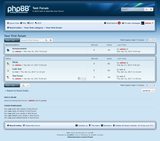 *
6 colors available
.
Blue
,
Black
,
Red
,
Green
,
Pink
, and
Purple
.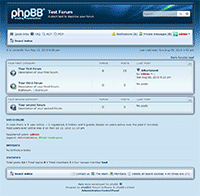 Admin Style Options
(*Available to edit in
template/config.html
)
$A_DISPLAY_LOGO = Displays the logo image in the header.
$A_DEFAULT_COLOR = Sets the default color. (Options: blue, black, green, pink, purple, red)
$A_COLOR_SWITCHER = Displays the color switcher for users.
$A_COLLAPSIBLE_CATEGORIES = Enables collapsible categories.
$A_LEFTPROFILE = Moves user info on viewtopic to the left side.
Demo
http://phpbbstyles.rf.gd/index.php?style=2
Download
https://www.dropbox.com/s/7tlg848mpoc97 ... 9.zip?dl=1