Extension Name:
Topic'it - Mobile Forum App for phpBB
Author:
Topic'it
Extension Description:
Topic'it is an easy to use and free app to access your favorite discussion forum. It allows you to browse, participate and follow the forums and communities that interest you from your tablet or smartphone. Topic'it is a turning point in online discussions and communities: 100% mobile forums, real-time notifications, overall monitoring of your forums, easy sharing of messages and topics, and more discussions than ever!
You can add your phpBB 3.1 or 3.2 forum for free on Topic'it. This is an additional solution to improve the engagement of your members on the forum. Indeed, Topic'it offers an alternative to the "web version" of phpBB forums: mobile users preferring the app can simply use Topic'it. Nothing changes for the other members.
Google is available in several languages ​​including English, French, Spanish, Portuguese, Arabic ...
Topic'it - 10,000+ Forums and 100,000+ Users in January 2018. You can see the reviews on Google Play and iTunes.
Extension Version:
1.5
Requirements:
phpBB 3.1.x or 3.2.x
PHP 5.6+ (5.6, 7.0, 7.1, 7.2 or 7.3)
Features for forums owners:
Make his website accessible on a free app for Android and iOS.
Allow members on mobile devices to browse the forum, join the community, stay connected to the forum, receive push notifications...
Customize the design of your forum (logo, banner, description...).
Track visits via Google Analytics for Apps.
Possibility to monetize his own forum on the app (no ads if not).
Add Topic'it Connect to your forum. Topic'it Connect is a secure, fast and convenient solution for people to sign into your forum.
Many options to adapt Topic'it to your needs.
Features for users:
Browse, participate and follow the forum.
Log in with an existing account or register via the classic form or Topic'it Connect.
Access the recent, unread, popular or followed topics easily.
Stay connected to the forum and receive alerts and push notifications.
Create new topics.
Post replies with text, photos, videos and Emojis.
Send private messages.
...
Screenshots: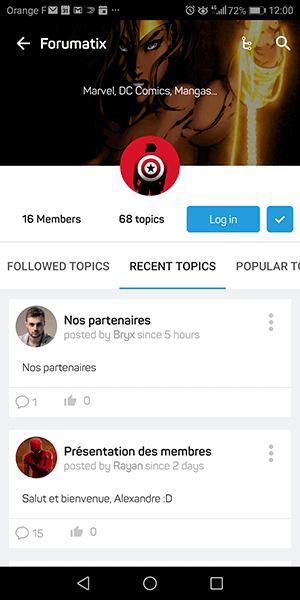 "Home Forum" screen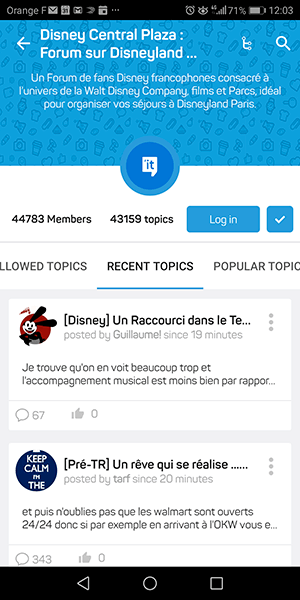 "Home Forum" screen
"Create a new topic" screen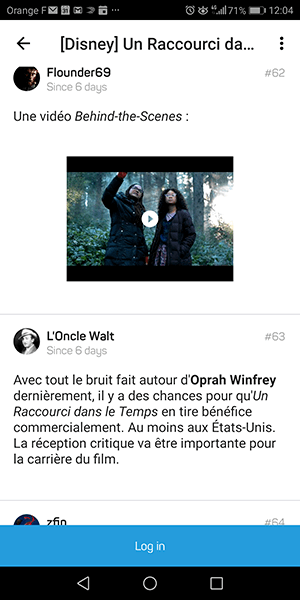 "Topic with video" screen
"Log in into a forum" screen
Extension Download:
https://topicit.net/fr/plugins/phpbb