Extension Name:
Connection logger
Author:
lr94
Extension Description:
This extension allows to log all the login attempts (successful and failed) to the board.
A few options are available to exclude some events from the log (for example it's possible to exclude some IP addresses).
The extension is a port of the phpBB 3.0.x MOD
"Log connections"
by
Elglobo
.
Extension Version:
2.0.4-beta
Requirements:
PhpBB 3.2.0 (it might work on PhpBB 3.1.x as well, but I haven't tested it)
Features:
Log all the login attempts to the board
Log all the login attempts to the ACP (the log for the successful attempts can be disabled)
The log can be disabled for administrators and founders (but failed login attempts will be recorded anyway)
The log can be disabled for a list of IPs
Since the log can get very big, auto-pruning can be enabled to remove old log entries
Screenshots: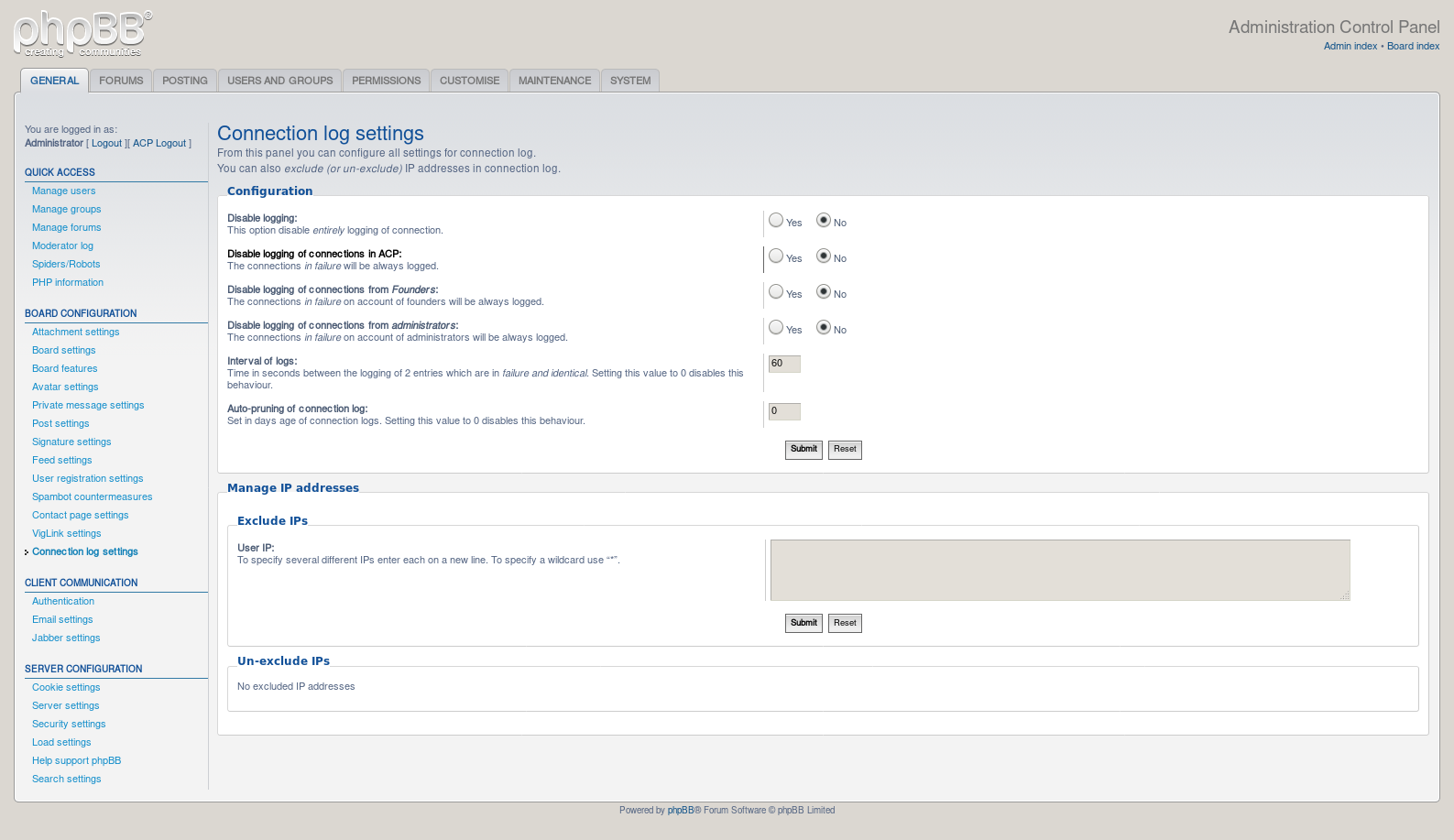 Extension Download:
https://github.com/lr94/phpbb-connectio ... 4-beta.zip
GitHub Repository:
https://github.com/lr94/phpbb-connectionlogger
(Feel free to fork the repository and submit a pull request if you want to improve something or if you want to provide a translation)