Hello,
i use the phpbb 3.3.8 with php 8.0.23-he.0 on Host Europe webspace.
My mail settings in phpbb configuration: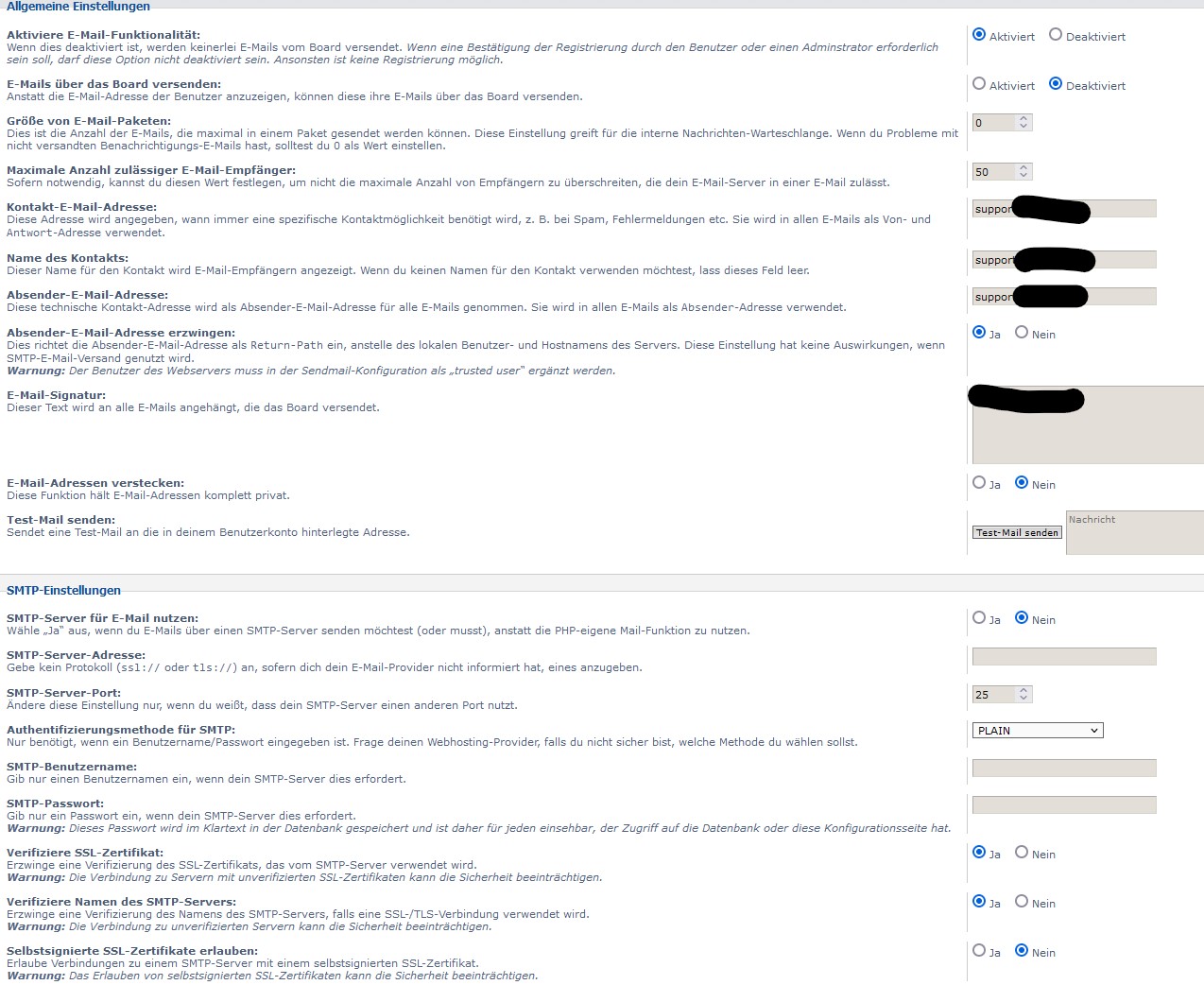 If i send an test mail or password forgotten mail to @web.de or @gmx.de, i get a "Mail delivery failed: returning message to sender" mail with this content:
This message was created automatically by mail delivery software.

Error

A message that you sent could not be delivered to one or more of its

recipients. This is a permanent error. The following address(es) failed:

XXXXXXXX@web.de

host mx-ha02.web.de [212.227.17.8]

SMTP error from remote mail server after end of data:

554-Transaction failed

554-Reject due to policy restrictions.

554 For explanation visit

https://web.de/email/senderguidelines
The support@XXX adress from the configuration screenshot exists. It is a normal mail account on my hosting provider.
If i send an message directly from support@XXX account, then it works fine.
If i send an message directly from phpbb forum to some other email provider (@gmail.com, etc.), then it works fine too.