I have a template that I have been playing with, and what I would like to do is put the forum in the space you can see in the image.
Is it just a case of making the template the overall header? I have manage to do it to a fashion, but I cannot get the forum with right.
I am using prosilver special edition for the forum.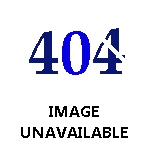 Here is the template code:
Code: Select all
<!DOCTYPE html PUBLIC "-//W3C//DTD XHTML 1.0 Transitional//EN" "http://www.w3.org/TR/xhtml1/DTD/xhtml1-transitional.dtd">

<html xmlns="http://www.w3.org/1999/xhtml">
<head>
	<title>Free Website Templates</title>
	<meta http-equiv="Content-Type" content="text/html; charset=utf-8" />
	<link href="style.css" rel="stylesheet" type="text/css" />
</head>

<body>
  <div id="wrapper">
    <div id="wrapperi">
      <div id="wrapperj">
        <h1 id="header">&nbsp;</h1>

        <div id="left">
          <form action="?" method="get" id="search" name="search">
            &nbsp;</form>

          <ul id="nav">
            <li><a href="http://www.freewebsitetemplates.com">Home</a></li>

            <li><a href="http://www.freewebsitetemplates.com">Services</a></li>

            <li><a href="http://www.freewebsitetemplates.com">Products</a></li>

            <li><a href="http://www.freewebsitetemplates.com">Portfolio</a></li>

            <li><a href="http://www.freewebsitetemplates.com">Proposals</a></li>

            <li><a href="http://www.freewebsitetemplates.com">Contact</a></li>
          </ul>

          <div id="policies">
            <h2><img src="images/title_our_policies.gif" width="95"
            height="22" alt="our policies" /></h2>

            <ul>
              <li>This is demo text. It will be replaced.</li>

              <li>This is demo text. It will be replaced.</li>

              <li>This is demo text. It will be replaced.</li>

              <li>This is demo text. It will be replaced.</li>

              <li>This is demo text. It will be replaced.</li>

              <li>This is demo text. It will be replaced.</li>
            </ul>
          </div>
          
          <div id="callbox"><a href="http://www.freewebsitetemplates.com"><img src="images/call_box_left.gif" width="123" height="110" alt="call our helpline" /></a></div>

          <div class="clear"></div>

          <div id="news">
            <h2><img src="images/title_latest_news.gif" width="93" height="22" alt="latest news" /></h2>

            <h3>July 12, 2005</h3>

            <p>This is demo text. It will be replaced by the
            original. This is demo text. It will be replaced by the
            original. This is demo text. It will be replaced by the
            original. This is demo text. It will be replaced by the
            original.</p>

            <h3>July 12, 2005</h3>

            <p>This is demo text. It will be replaced by the
            original. This is demo text. It will be replaced by the
            original. This is demo text. It will be replaced by the
            original.</p>

            <h3>July 12, 2005</h3>

            <p>This is demo text. It will be replaced by the
            original. This is demo text. It will be replaced by the
            original. This is demo text. It will be replaced by the
            original. This is demo text. It will be replaced by the
            original.</p>

            <p class="readmore"><a href="http://www.freewebsitetemplates.com" class="green">Read More</a></p>
          </div>
        </div>

        <div id="right" style="width: 665px; height: 473px">


            <div class="clear"></div>
          </div>
        </div>

        <div class="clear"></div>

        <div id="footer"><div id="footeri">
		
          <span class="copyright"><!-- Do not remove read http://www.freewebsitetemplates.com/termsofuse/ -->Powered by <a href="http://www.freewebsitetemplates.com">Free Website Templates</a></span> 
          <a href="http://www.freewebsitetemplates.com">Home</a> &nbsp; <a href="http://www.freewebsitetemplates.com">Services</a> &nbsp;
          <a href="http://www.freewebsitetemplates.com">Products</a> &nbsp; <a href="http://www.freewebsitetemplates.com">Portfolio</a> &nbsp;
          <a href="http://www.freewebsitetemplates.com">Proposals</a> &nbsp; <a href="http://www.freewebsitetemplates.com">Contact</a> &nbsp;
        </div></div>
      </div>
    </div>
  </div>
</body>
</html>

Thanks in advance