I have a problem when activating the numbering of the answers, and that is that when doing so the spacing between the text of the answer and the options buttons bar (quote, information, edit message, delete message, etc.) is reduced, which causes it to overlap very slightly.
Without numeration: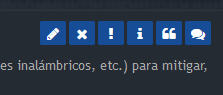 With numeration:

In this forum we have the Digi theme by default, but this error also appears with other themes: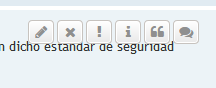 Is there a way to correct this?
Thank you in advance for your help.