I have a forum for writing. Part of that is a Dictionary thread where Notes will be used to show select definitions of a word. There is a hyperlink to the corresponding Dictionary.com definition, but that will show all definitions for a word. I'm creating a resource where only select definitions are featured.
Question About "List" BBCode
The ability to use
[List]
within the Note would save a lot of time. Currently I'm having to resort to using an Indent BBCode to create the spacing desires, and the illusion of properly spaced line wrapping. Here is an example of what I've accomplished with Indent, but would be world's easier if I could utilize List.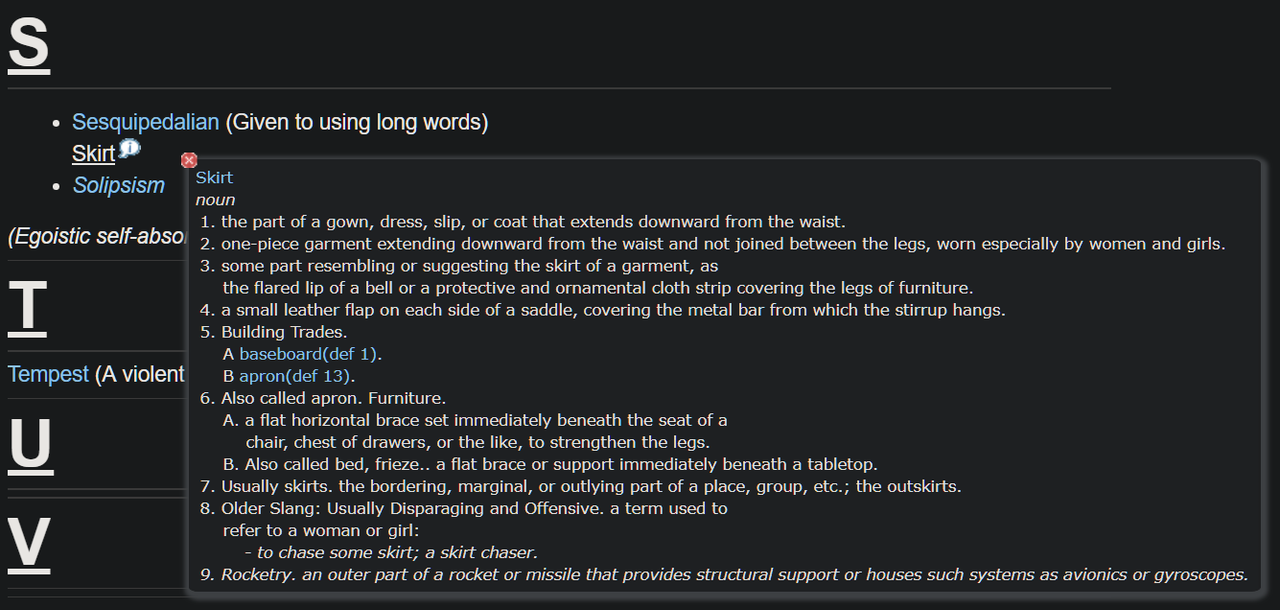 There is only one problem that I've encountered so far, and that is that the
[list]
BBCode breaks the Note. In this example I have created a list with a single item. What comes before
[List]
, each individual list item between the List tags, and what comes after
[/List]
, each receive an individual Note. Is there any way that this could be fixed?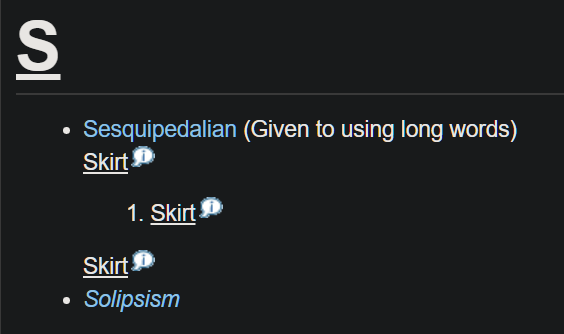 Post Content used to generate the above picture:
Code: Select all
[note=Skirt][url=https://www.dictionary.com/browse/skirt]Skirt[/url]
[i]noun[/i]
[list=1][*]1. the part of a gown, dress, slip, or coat that extends downward from the waist.[/list]
[indent=3]2. one-piece garment extending... (and the definition continues on)