today noticed a bug (after upgrading to 3.0.9??)
If the moderation have been reports from users of the "New Members" and their messages in a queue for moderation are not counted.
observed when the two messages waiting for approval (by the group "New Members") - did not notice.
tried to create a message from the user group "Registered Users" in a moderated forum - will receive the notification that a message in the queue for approval.
tried to create a new user complaints, posts, topics.
complaint and the topics is calculated correctly (as if).
Post moderation is calculated not correctly: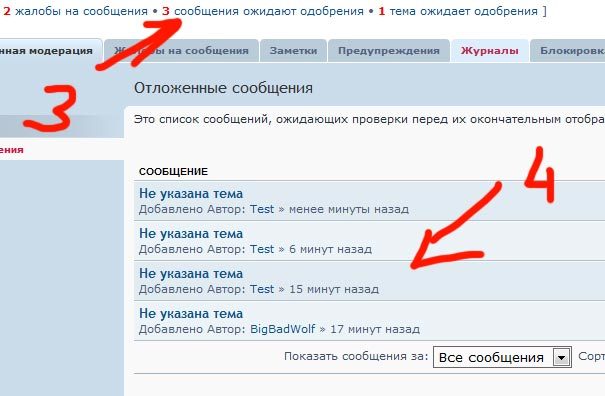 the picture shows that you are notified about 3 messages, pending approval
in fact, in a queue for approval are 4 posts.
please help. very good and useful mod.
sorry for my english