prosilver_se_3.2.2 is fairly close to the old subsilver style that I want. Thankyou for the work you put into it. I need to make some changes to it, but have no clue how. I'm not a programmer.
My test forum is here-->
http://www.forumtest.trucker2000.net
so you can see what I am talking about.
The image below is a screenshot with what I need to do.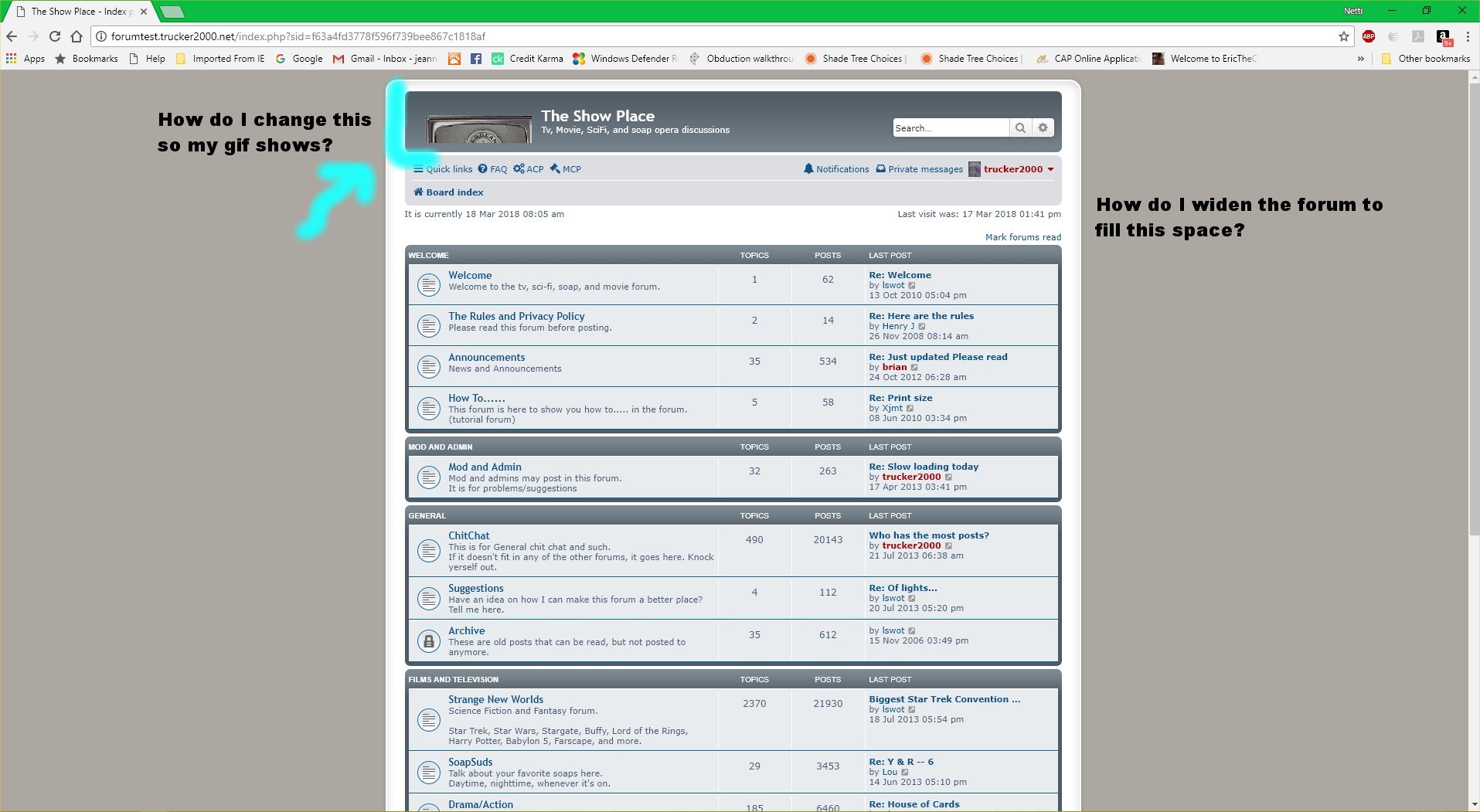 Basicly, what I want to do is fill the page with the forum and get rid of all that space behind. I also need to enlarge the header so that my gif shows properly, but I don't know where to make these changes.
Thanks for any help.