It's been said an image is worth a thousand words. Well, I won't be using a thousand but the sentiment applies.
The image below is 1280 x 220. I tried it on another theme and their coding makes this image responsive for mobile display.
When I tried to implement it on flat-style, the following resulted: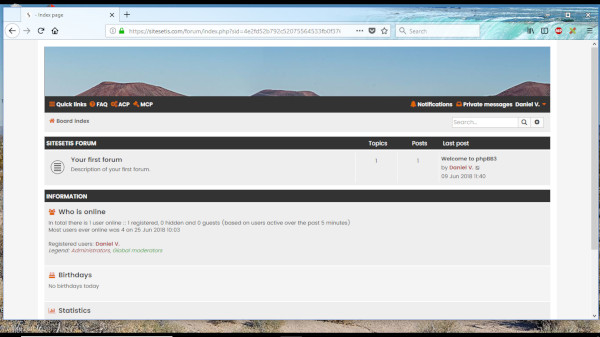 Not only is much of the image not visible, it is also not responsive, i.e., it closes down on the image. And when it gets to phone-size what is left is a small sliver of sky at the top.
So, what I'd like to achieve is a full image in the header (1280x220) that is responsive. Of course, when it gets to phone-size I would swap it in media queries to another image befitting the screen. For example, I could crop one of the volcanic mounds, a Joshua tree, whatever, at 300 x 300, or some such.
Lastly, when it comes to changing header images as time goes on, will the coding yield to the image if it's a different size, or will the size have to be noted in the CSS? I've seen examples of both so I'm wondering what applies with flat-style.
Oh, and if it can span the entire header are that would be nice. Though I figure that's a "wrap" thing.
That's it, and it only took 230 words to describe.
Thank You
Daniel