Hello.
I've test your board style, which I find pretty great
.
However, I found three minor flaws and I suggest the author to fix them for the next version.
1) error messages barely readable.

Open colours.css and replace this...

2) Unread notifications have the same colour than read ones, except if mouse is over them.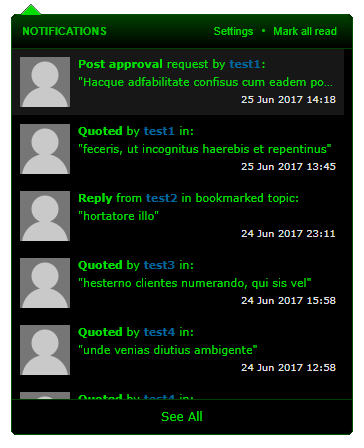 The first item (post approval) is actually an unread notification, but it has the same color than the read items. In prosilver default board style, read and unread notifications have different colors.
To remove that flaw, add somewhere that CSS code
3) In Google Chrome (and Chromium-based browsers?), the scrollbar is invisible in the notification dropdown (with large number of notifications) and inside code tags (with large content).
Open content.css and replace that...