Hi
I've been working with some styles for a new forum. Some seem okay until I start to deal with the header image. Your style looks clean and it seems that putting a header image would not be that difficult. At least I hope it's not.
So, with images worth a thousand words and all that here is what I'm looking for. I did it in paint.net: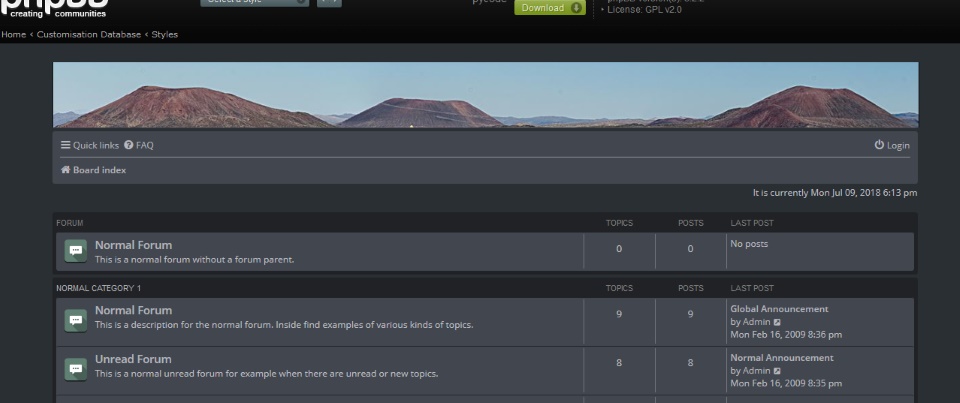 Looks as nice and clean as the rest of the forum. But as you can see, the image in the header is too thin for what I'd like. In the image here done in paint.net, the size is 1154x85px. The actual header space that I want is around 1280x220. That may seem large to some people but I plan on using different landscapes, etc.
So, my basic question to you is how and what do I code to get that image header to occupy 1280x220?
The other question is the aspect of responsive. Some of the other styles I've seen are not responsive. The image is static and all it does as it goes to smaller sizes is cut off the image. So for example using the image here, when it scales to phone size what you end up with is the left mountain (actually extinct volcano).
And of course, I'm aware that with media queries I can always use another image for smaller sizes if necessary.
Any help you can give me on this will be appreciated.
Daniel